View all news
EngD researchers reach Strictly Engineering final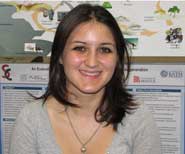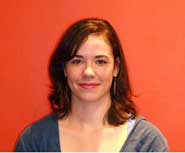 12 June 2012
EngD in Systems research engineers Natasha Watson and Ellie Cosgrave are finalists in the British Science Association's Strictly Engineering challenge and will present posters at the British Science Festival in Aberdeen in September on their respective research projects.
Strictly Engineering challenges engineers across the UK to turn their work into an exciting, eye-catching poster with the support of graphic designers and public engagement specialists. The posters will be exhibited at the British Science Festival to spark conversation about the implications of engineering in our everyday lives and draw attention to the UK's world-class engineering activities. The initiative aims to challenge stereotypes around engineering and celebrate the contributions made by the diverse UK engineering community to our everyday lives.
Natasha and Ellie are in their second and third years respectively of the EngD in Systems programme at the University's Industrial Doctorate Centre, in collaboration with University of Bath School of Management, which works with business and industry to create competitive advantage, collaborate on leading-edge research, deliver innovative solutions and motivate and develop future leaders.
Natasha Watson is based with Buro Happold in Bath. Her project involves using natural materials as part of building construction to improve the sustainability of buildings. 'Materials such as straw and earth are rarely considered in the construction of offices, libraries and schools, although there are some amazing examples of their effectiveness,' she said. 'For example, the UKRC's WISE building has a lecture theatre made from earth walls 7.2 metres high, The Wine Society has a warehouse with hemp-lime walls, and, just down the road, the University of the West of England's Architecture building is partially made from straw. The lack of general awareness about the potential of these materials is what I hope to tackle by taking part in Strictly Engineering.'
Ellie Cosgrave's research looks at the role of Information and Communications Technology (ICT) in creating successful sustainable cities. Ellie, who is based with Arup in London, said: 'Working in cities requires a true understanding of people's needs and values. Too often engineers and policy makers make decisions based on ingrained assumptions rather than informed two-way public dialogue. I hope to use this opportunity to explore people's genuine concerns and hopes for ICT in their own lives.'
Systems Centre manager Dr Oksana Kasyutich said: 'We are delighted that Natasha and Ellie are finalists in Strictly Engineering. We encourage all the EngD researchers to actively engage a wide audience with their research, so this is great opportunity for Natasha and Ellie to learn from the professional workshop training, and take part in the festival in September. This builds on the public engagement work we have been doing, including taking part in Discover in Bristol, so we are very pleased that this effort is paying off.'