View all news
The future of education comes under the spotlight in Bristol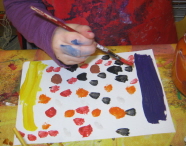 Press release issued: 7 June 2012
The effect of technology on youngsters' brains and how to inspire school children to become the Brunels of the future will be just two of the important topics debated at the Bristol Festival of Education, which begins on Monday [11 June].
A series of free talks, exhibitions, performances and debates have been organised by the University of Bristol to look at the latest ideas in learning and the advancement of education, both locally and globally.
Members of the public are welcome to attend the festival, which runs until 20 June, with talks being given by internationally recognised researchers, representatives from the ss Great Britain Trust and Bristol City Council.
Now in its second year, the Bristol Festival of Education, hosted by the University's Graduate School of Education, covers everything from education quality, learning technology, privatising higher education to spirituality, ethics and philosophy.
Dr Paul Howard-Jones, an expert on the impact of technology on the brain, will discuss the issues of a digital lifestyle and how children's brains are affected by an immersion in technology thanks to smart phones, the internet and video games. His talk on Monday, 11 June is at 5pm and takes place in the Graduate School of Education (GSOE) on Berkeley Square.
Dr Howard-Jones, who is also the Director of the Bristol Festival of Education, said: "Many parents worry about whether their children are using technology in a way that supports their health, learning and development. There's been a lot of hype about technology and the brain, but there are also some real issues here. My talk should help separate the facts from the fiction and support parents in developing their own approach.
"This year's festival has something for everyone. As well as exploring controversial topics like equality, diversity and privatisation, we'll also be finding out how footballers make decisions and whether flashing lights can really improve your creativity. We have a performance by the Desperate Men theatre company, an amazing display of artistic talent by St Werburgh's Park Nursery School and it's all free."
Pupils themselves will give an insight into the new 'Future Brunels' programme which is led by the ss Great Britain Trust and its Brunel Institute. The initiative, which is supported by The Lloyd's Register Educational trust and the Society of Merchant Venturers, is designed to excite the 'Future Brunels' about science and engineering.
The programme, seen as pioneering by sector leaders, will be discussed on Wednesday, 13 June at 5pm, by participating students from Merchants' Academy, Bedminster Down School, Cotham School and Redland Green School, together with staff from the ss Great Britain Trust and the University of Bristol.
Issues surrounding ethnicity and achievement in Bristol will be examined in a joint talk given by Professor Leon Tikly, from the Graduate School of Education, and Nick Batchelar, Service Director for Learning, Achievement and Schools at Bristol City Council, on Tuesday June 19 at 5pm.
Throughout the festival there will be an exhibition of work by St Werburgh's Park Nursery School and Children's Centre on the ground floor and fourth floor of the Graduate School of Education. The display gives a snapshot of the creative opportunities available to the children and includes examples of water colour, collage and painting.
For a full list and further information about the events taking place as part of the Bristol Festival of Education, please see www.bristol.ac.uk/edfest
All events are free but prior booking is necessary. Please email ed-events@bristol.ac.uk to book a place.