View all news
University to host linguist Diego Marani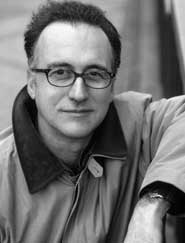 30 May 2012
Eminent author, translator and linguist Diego Marani is to deliver a lecture on the secret life of dead languages on Thursday 14 June at 6.30 pm, Lecture Theatre 1, School of Chemistry.
Marani is the author of New Finnish Grammar and The Last of the Vostyachs, and is also the renowned inventor of the mock international language Europanto. His works are translated and published in the UK by Dedalus Books.
The lecture has been organised by the School of Modern Languages and English PEN as part of a one-day conference on living translation, which is supported by English PEN and Dedalus Books.
The lecture is free and open to all but booking is required. The event will be followed by a drinks reception.