View all news
Bristol composer is pick of the Proms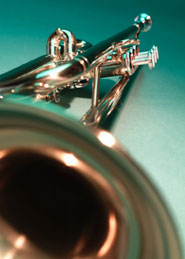 4 May 2012
Wildfire, a piece by John Pickard, Professor of Composition and Applied Musicology in the Department of Music, will be performed at this year's BBC Proms by the National Youth Brass Band of Great Britain.
Wildfire will feature in Prom 40 on Sunday 12 August at 3.30pm at the Royal Albert Hall as part of a programme that also includes, among others, works for brass and woodwind by Vaughan Williams, Holst and Walton.
Wildfire is part of a bigger work for brass band entitled Gaia Symphony - a four part piece whose components can be (and usually are) performed separately. First performed in 2005 at the Cheltenham Music Festival, the Gaia Symphony was described by critic Paul Conway as 'a remarkable achievement, challenging received opinion about the brass band concert repertoire'.
The symphony's title refers to the Greek goddess of the Earth and its four parts are based on the four elements: Water, Fire, Air and Earth. Wildfire, the first of these movements to be written, was inspired by a newspaper report of two forest fires that started separately then converged on each other. Although, the piece is not a literal depiction of fire, the music has been described as having a 'fierce, burning quality' that builds to an incendiary climax.
Listen to a sound clip of Wildfire here.