View all news
Plays for Today: David Edgar at the Wickham Theatre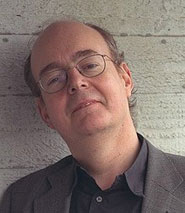 7 May 2012
The internationally celebrated dramatist, David Edgar comes to the University of Bristol this Thursday [10 May] to deliver the 2012 Wickham Lecture entitled 'Plays for Today: the playwright's place in British Theatre – then and now'.
David Edgar has been at the forefront of playwriting in Britain for three decades. In more than sixty plays, performed worldwide, as well as on TV and radio, he has explored political and social issues in this country and abroad.
He won a Tony Award for The Life and Times of Nicholas Nickleby, his adaptation of Charles Dickens' novel, which became an international success for the RSC. Most recently, Written on the Heart, his play about the writing of the 1611 King James Bible, has been acclaimed by audiences and critics alike.
In addition to his plays, he is a regular commentator in the press on the relationship between the arts and society, a frequent broadcaster, and the author of How Plays Work, an analysis of the dramatist's art. In 1989 he founded the UK's first MA in playwriting at Birmingham University, becoming its Professor of Playwriting Studies in 1995. He is also President of the Writers' Guild of Great Britain.
The annual Wickham Lecture is sponsored by the University of Bristol's Department of Drama: Theatre, Film, Television and the Society for Theatre Research. It is presented in recognition of the achievements of the late Professor Glynne Wickham who pioneered the introduction of drama as an academic subject in British universities and established the Bristol department, the first in the UK. Professor Wickham was also President of the Society for Theatre Research for many years.
The lecture takes place on Thursday 10 May at 5.30pm at the Wickham Theatre, Cantocks Close, Woodland Road, Bristol BS8 1UP. Admission free.