View all news
Special debate today as Bristol's asked whether it wants an elected mayor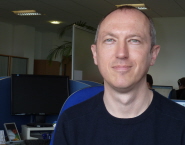 Press release issued: 2 May 2012
The fate of Bristol is in the hands of voters tomorrow [3 May] as they decide whether the city should be governed by an elected mayor. But what are the issues and why is this referendum so important? A debate at the University of Bristol this afternoon aims to help the public decide.
Polling booths will be open tomorrow for residents to cast their vote – a decision which could spark the beginning of the biggest upheaval to local democracy since the dissolution of Avon County Council in 1996.
Staff, students and members of the public are invited to a special debate at 3.30pm today, Social Science Complex, Priory Road, to hear arguments for and against the elected mayor.
Professor Robin Hambleton, Professor of City Leadership at UWE Bristol, will set the scene for the debate by discussing the role of directly elected mayors in different countries.
Dr David Sweeting, a Senior Lecturer in Urban Studies, will explore reasons why Bristol would benefit from having a mayor, while Professor Alex Marsh, also from the School of Policy Studies, will argue the case against such a change.
Dr Sweeting said: "This is a crucial matter for Bristol and for everyone who lives here. The forthcoming vote could change the way the city is governed, locating powers and responsibilities to a single individual for four years, chosen directly by Bristolians.
"There are strong arguments on both sides, for and against the idea of directly elected mayors. There is also the matter of whether or not a directly elected mayor is right for Bristol. Therefore, it is very important that the people of Bristol are informed about the issues and, crucially, vote in the referendum."
The second debate is from 3.30pm to 4.30pm in Room 2D3, Social Science Complex, Priory Road, Bristol.
Dr David Sweeting, an expert in local political leadership and citizen engagement, is available to interview about the mayoral referendums. Please contact the Press Office on 0117 928 7777.