View all news
Archaeology student strikes gold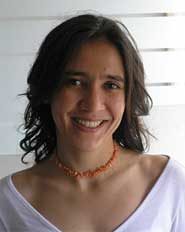 25 April 2012
Jimena Lobo Guerrero Arenas, a postgraduate student in the Department of Archaeology and Anthropology, has been awarded a Short Term Research Grant from Harvard University for research into early colonial gold-working in Colombia.
In Colombia, South America, there was a large and sophisticated tradition of metalworking in pre-Hispanic times, but little is known about the changes and transformations of this defining cultural tradition after the 16th-century Spanish conquest.
The project, which involves archaeological fieldwork and archival research, focuses on the study of metallurgy and mining work during the contact period. It includes the study of individual craftsmen and workshops, the reconstruction of the technology and organisation of metal production, and the definition and meaning of the roles played by metal items in the reconfigured cultural milieu of that time.
Lobo Guerrero Arenas is from Bogotá, Colombia. She has a first degree in Anthropology and an MA in History from the University of Los Andes in Bogotá.