View all news
Celebrated opera singer to perform in Bristol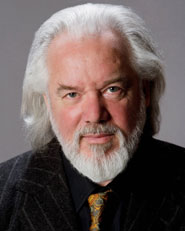 Press release issued: 22 February 2012
One of England's finest basses, Sir John Tomlinson, will be performing in Bristol for one night only next month. The recital 'Michelangelo in Song' will take place at the Victoria Rooms on Thursday 15 March.
Sir John will give a semi-staged performance of Britten's Seven Sonnets of Michelangelo, Op. 22, Wolf's Drei Gedichte von Michelangelo and Shostakovich's Suite on Verses of Michelangelo, Op. 145, with David Owen Norris (piano).
Born in Lancashire, John Tomlinson studied at the Royal Manchester College of Music and with Otakar Kraus. He has sung with all the major British opera companies, including regular appearances with the Royal Opera and English National Opera. He sang at the Bayreuth Festival for eighteen consecutive seasons from 1988.
In 1993, he won a Grammy Award for Bartok's Cantata Profana and in February 2007 he was honoured with the 'Special Award' at the Laurence Olivier Award Ceremony. He was awarded a CBE in 1997 and knighted in the Queen's Birthday Honours of 2005.
Professor John Pickard of the University of Bristol's Department of Music said: "This is a rare opportunity to hear one of the finest voices in British music. We are incredibly lucky to welcome Sir John to Bristol for this recital."
The concert takes place on Thursday 15 March from 6pm in the Victoria Rooms, Queen's Road, Clifton, Bristol BS8 1SA
Tickets £10 (unreserved); concessions £7
Bookings: 0117 331 4044 or music-info@bris.ac.uk