View all news
Professor Derek Offord named in New Year honours list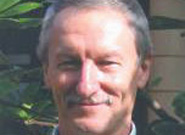 4 January 2012
Professor Derek Offord has been awarded an OBE in the Queen's New Year honours list for services to Russian studies in language and culture.
Professor Offord (BA (Cantab) 1968, PhD (LSE) 1974) has worked at the University of Bristol since 1975.
A specialist in eighteenth- and nineteenth-century Russian history, thought and literature, he has written four books and edited or co-edited a further four on these subjects. He is also the author of two books on the modern Russian language which are widely used in UK higher educational institutions and beyond. His teaching has ranged over all these areas.
His most recent monograph, Journeys to a Graveyard (2006), explores the way in which the accounts of Russian writers travelling in the west over two centuries from the early-modern period to the late tsarist period served to shape notions of national identity as Russia entered the European world.
In 2007 he published a study of the ambivalent attitudes of the famous nineteenth-century Russian socialist Alexander Herzen towards the western capitalist world, together with an edited version of previously unpublished correspondence between Herzen and the banker James de Rothschild which he had discovered in the French national archive.
In 2010 Cambridge University Press published a new History of Russian Thought that he had co-edited with William Leatherbarrow.
He is currently leading a three-year multidisciplinary project, funded by the Arts and Humanities Research Council, on the history of the French language in Russia from the mid-eighteenth century to the early twentieth century.
During the late 1970s and throughout the 1980s he played a leading role in the organisation of educational exchange between Britain and the USSR, working closely with the British Council and the Foreign and Commonwealth Office to implement the intergovernmental cultural agreements then in force.