View all news
Dr Pellicano wins Michael Young Prize for autism work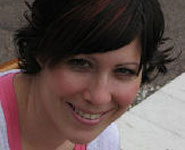 27 November 2007
Dr Elizabeth Pellicano in the Department of Experimental Psychology has been announced as the joint winner of the 2007 Michael Young Prize.
The prize, sponsored by the Economic and Social Research Council (ESRC) and The Young Foundation, honours the founder of the ESRC, the late Lord Michael Young. It aims to reward and encourage early-career researchers whose work offers genuine new insights and is likely to have an impact beyond academia. Dr Pellicano's £3,000 prize will help her to communicate her research beyond academia.
Her work focuses on the differing development of children with autism, a lifelong developmental condition affecting around 1 in every 100 children in the UK. Research in this area has mostly focused on the causes of autism rather than its development. By following a group of autistic children over a period of three years Dr Pellicano found that there was no uniform pattern of development.
The findings of the study will help to shape better policy responses to autism. It will also provide carers and parents with answers to some of their everyday concerns, such as whether an autistic child will ever have a 'real' friendship or hold down a job.
Dr Pellicano intends to run a series of events aimed at parents and carers, as well as at policy-makers, in order to communicate her research and to develop further understanding of the factors that shape the development of autism.