View all news
TASI courses for December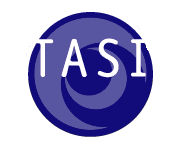 26 November 2007
The University's Technical Advisory Service for Images (TASI) is holding several workshops for staff in the next few weeks.
TASI provides advice and training on digital images, from using a digital SLR and Photoshop to building an image collection. As a service funded by the Joint Information Systems Committee, TASI supports staff within FE and HE institutions and provides a free helpdesk service (info@tasi.ac.uk).
TASI runs regular workshops and courses. The following workshops are coming up soon:
Colour Management
To introduce colour management theory and 'good practice', ensuring consistent and accurate colour between applications, platforms, and devices. ICC profiles will be made and used within a colour-managed workflow.
4 December 2007
Photoshop – Level 1
To introduce Photoshop's interface, tools, basic features and commands. Technical theory and explanation will be supported through a range of hands-on activities.
13 December 2007
Photoshop – Level 2
To further develop a working knowledge of Photoshop's tools and commands for creating and optimising digital images within a practical context.
14 December 2007
The full training programme and booking information are available online. You can also receive news of forthcoming TASI workshops by subscribing to their RSS feed.