View all news
Doing it right: Bristol wins Business in the Community Awards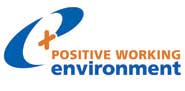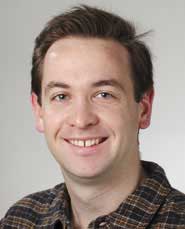 25 June 2007
The University's Positive Working Environment programme and Dr Nick Walker of the School of Chemistry both won awards in the recent 2007 Business in the Community Awards.
Now in their tenth year, Business in the Community's Awards for Excellence are the UK's leading awards for responsible business practice. They recognise companies that integrate responsible business practice into their day-to-day operations and have a positive impact on the environment and in the marketplace, workplace and community. There are a number of awards exclusive to the South West, two of which recognise individuals who have excelled in their contributions to their own company or community. The West of England awards are supported by the University of Bristol, Gala Casino, Burleigh Press and the Western Daily Press.
Bristol's Positive Working Environment (PWE) programme, which aims to make work life at the University more productive, rewarding, enjoyable and healthy, won one of the Government's Health, Work and Wellbeing Awards. Singled out for particular attention were the Staff Counselling Service, the Careers Service (particularly its contribution to reducing the number of fixed-term contracts among research staff) and PWE week (attended by more than 20% of staff). Since its inception, the PWE scheme has resulted in 1,744 fewer days lost through employee absence.
Dr Nick Walker, Royal Society Research Fellow in the School of Chemistry, won the Cares Team Leader Award for developing a case study from his team's volunteer work to demonstrate to other University departments how community engagement can benefit the local community and an institution as well as drive forward culture change. Dr Walker organised and inspired a large team of staff and postgraduate students to get involved in renovating Weston Park primary school in Lawrence Weston. He encouraged participation by contributing to the planning prior to the day, organising activities leading up to the event and undertaking the challenge itself.