View all news
Could you be a future science innovator?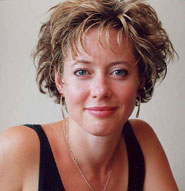 23 March 2007
The National Endowment for Science, Technology and the Arts (NESTA) is calling for talented early career researchers from the world of science to enter its Crucible programme.
Now in its fourth year, Crucible is open to researchers working in science, technology, engineering, medicine, science policy, or social science who are at an early stage in their career. This could include post-doctoral researchers, recently appointed lecturers or researchers working in industry or a research institute.
As well as evidence of an interest in collaborating with researchers from other disciplines, NESTA is looking for candidates with an interest in science and society or science policy, and proven involvement in areas beyond their research, such as working to improve public engagement with science, writing for non-specialist audiences or participating in a special interest group.
The closing date for applications is 30 April. Successful applicants will participate in three residential lab weekends designed to act as a spring-board for the researchers to take risks and embark on new collaborations across disciplines.
Previous projects that have emerged from Crucible include Sense-Sational Science, an interactive exhibit launched at London Zoo, which takes a creative approach to teaching children about how animals use their senses.
Kathy Sykes, NESTA trustee and Professor of Sciences and Society at Bristol, said: 'For science, technology and innovation to flourish, researchers need to talk with – and listen to – the public more. It's great that NESTA's Crucible programme reinforces the importance of public engagement in our most talented researchers'.
For more information or to apply to Crucible, go to www.nesta.org.uk/crucible or email Dr Rachel Brazil at crucible@nesta.org.uk.