View all news
New books from the Violence Against Women Research Group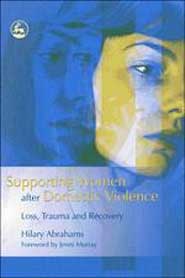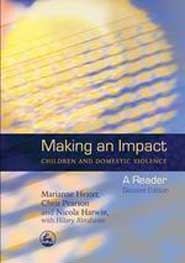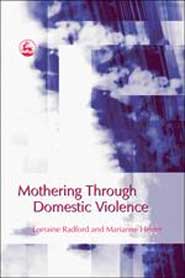 Press release issued: 27 March 2007
Four new books by members of Bristol University's Violence Against Women Research Group will be launched today, Tuesday 27 March at the School for Policy Studies.
Dr Hilary Abrahams'
Supporting Women after Domestic Violence: Loss, Trauma and Recovery
(Jessica Kingsley Publishers) offers accessible advice on how to enable women who have experienced domestic violence to embark on a journey of recovery. Women who leave an abusive relationship often experience feelings of fear, bewilderment, anger and confusion. The trauma caused by domestic violence leaves a legacy that stays with the survivor, and it is not uncommon for women to experience feelings of loss and grief similar to those following bereavement, but made more complex by the effect that abuse has had on their emotional health and well being.
The book draws on theory, original research and the personal experiences of women who have encountered domestic violence to explore the complex practical and emotional support they need when engaging in the process of recovery. It highlights the difficulties a victim of domestic violence may encounter following an abusive relationship, offers action points to improve service provision and covers important issues in recovery, such as the value of mutual support and how women can regain a sense of normality and self-esteem.
This book will be a key resource for those working within women's refuges, as well as social workers, counsellors, mental health professionals and many others whose work may bring them into situations where domestic violence is an issue
The second edition of Making an Impact - Children and Domestic Violence by Professor Marianne Hester, Chris Pearson and Nicola Harwin with Hilary Abrahams (Jessica Kingsley Publishers) is an updated reader which provides a comprehensive review of recent research and legislation relating to domestic violence and its consequences for children, and identifies the implications for practice.
Amongst the many positive reviews for the book, the journal Child: Care, Health and Development states that, "…this impressive summarative text…is well-written, well structured, evidence based, focuses on the situation in the UK and is difficult to put down once you have started to read it. This achievement is more astonishing when you consider the tough messages it must convey to practitioners if they are to be equipped enough to intervene in these complex family situations. … It is the most imaginative and potentially useful reader I have come across in the last ten years and is an excellent platform from which to build our responses."
Based on findings from six primary research studies carried out by authors Professor Marianne Hester and Lorraine Radford, Mothering through Domestic Violence (Jessica Kingsley Publishers) reveals how undermining mothering – specifically, family courts and social work agencies blaming mothers for their own victimisation – plays a key role in locking women into abusive relationships and exacerbating the damage done by domestic violence.
Reviewing the book in Community Care (January 2007), Ed Robson writes: "This book makes a good case for showing how current, professional responses to domestic violence serve to undermine mothers and blame them for their own victimisation. The authors also make a strong case for linking domestic violence against mothers and abuse of children by the same men.
"One of the simplest messages of the book is also the most important - it is essential for practitioners to always ask about the existence of domestic violence at the outset of any professional relationship, in order to engage victims directly. It is also incumbent upon us to do more to challenge violent men. For me the book excels when the authors consider post-separation contact with violent men and propose an assessment framework for the risks posed to children and mothers by this process."
Indian Feminisms. Campaigns against Violence and Multiple Patriarchies by Dr Geetanjali Gangoli (Ashgate Publishers) addresses the global relevance of concepts such as 'patriarchy' and 'feminism' through the study of Indian feminism, including feminist campaigns on issues such as domestic violence, rape, pornography and son preference.
The book contributes to debates on feminist practice in India, the relationship between western and Indian feminisms, the relevance of law to Indian feminism, and the relationship between Indian feminism and distinct national and local dynamics of caste and community. It fills a gap in the market by bringing these debates together and will contributes both to empirical and theoretical discussions on these issues.
Uma Chakravarti of the University of Delhi says: "The book focuses on a number of themes such as the legal regulation of women's sexuality and makes very interesting and significant use of parliamentary debates. The author successfully draws the argument together in the conclusion and shows the complexity of the debates that have been an aspect of feminist engagements with the law; altogether a very useful addition to writings on the Indian women's movement."
The books by Hilary Abrahams and Marianne Hester can be purchased online from Jessica Kingsley Publishers.
Geetanjali Gangoli's book can be purchased online from Ashgate (15 per cent discount) or by emailing ashgate.online@ashgate.com
For further information visit: the Violence Against Women Research Group in the School for Policy Studies.