View all news
Improving the NHS's response to domestic violence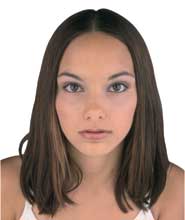 Press release issued: 28 March 2007
A project aimed at tackling shortcomings in the NHS's response to domestic violence is to be set up in Bristol and east London.
IRIS (Identification and Referral to Improve Safety) is an educational and support programme for GP practices to help them identify and refer patients who are experiencing domestic violence.
Professor Debbie Sharp of the University of Bristol will collaborate with colleagues at Bristol Primary Care Trust, the University of the West of England, the Nia project, Bristol, Next Link and Safer Bristol at the Bristol centre.
The east London centre will be led by Gene Feder, Professor of Primary Care Research and Development at Queen Mary, University of London and a Hackney based GP. The project is one of nine supported by the independent charity, The Health Foundation through its £5.5 million Engaging with Quality in Primary Care scheme.
Domestic violence constitutes a major public health problem - affecting one in four women at some stage in their lives. It profoundly damages women's mental and physical well being, and has long term health and educational consequences for their children. Yet there is currently inadequate response from the NHS in general, and primary care in particular.
Professor Feder said: "We haven't yet found a way of responding appropriately and providing a quality service in relation to partner violence. Women experiencing violence often want to disclose to health care professionals they trust, yet health services have lagged behind other agencies in identifying women at risk and developing effective support."
A key aspect of the new trial is its partnership with voluntary agencies which are providing most of the expertise for women experiencing domestic violence and research collaborators.
"Our goal," continued Professor Feder, "is to develop a robust model for training practices to improve identification and to access expert domestic violence services. If successful we will have a good case for an NHS investment in domestic violence training for primary care.
"We also want to provide a basis for the commissioning of expertise from the voluntary organisations that, at the moment, are run on a shoestring. At the end of three years, we hope to have good evidence that we can make a difference in terms of identification and referral, as well as outcomes for women taking up referral to domestic violence advocacy."
If trials of the new approach are successful Professor Feder and his team hope it will be taken up as a model in other primary care trusts, and ultimately used to commission services nationally, and to inform the general practice quality and outcomes framework.