View all news
The composer's tale: George Dyson, Chaucer and The Canterbury Pilgrims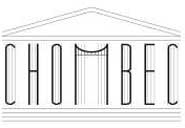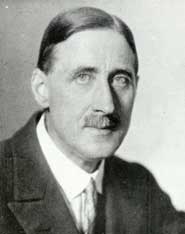 28 February 2007
Professor Freeman Dyson, son of composer George Dyson, is to top the bill at a workshop hosted by the Department of Music on Geoffrey Chaucer, George Dyson and The Canterbury Pilgrims.
The workshop takes place on the afternoon of Saturday 17 March and precedes a performance of George Dyson's The Canterbury Pilgrims performed by the University of Bristol Choral Society and Symphony Orchestra, conducted by Glyn Jenkins.
The four speakers at the workshop are:
Professor Freeman Dyson (Princeton University)
Freeman Dyson, the composer's son, is world-renowned as a physicist and mathematician. In his prize-winning book of essays, Disturbing the Universe, he has written about his father and will talk about him in interview with Stephen Banfield.
Professor John Burrow (University of Bristol)
John Burrow is Emeritus Winterstoke Professor and collaborated with Nevill Coghill in his work on Chaucer; he will speak on Chaucer's pilgrims and read extracts in original pronunciation.
Lewis Foreman (University of Birmingham)
Lewis Foreman, administrator of the Dyson Trust, will survey the composer's achievement in a talk with music examples entitled 'From Halifax to the Royal College of Music: Sir George Dyson, a remarkable musician, educationalist, administrator and composer'.
Professor Stephen Banfield (University of Bristol)
Stephen Banfield is Director of CHOMBEC, Bristol's Centre for the History of Music in Britain, the Empire and the Commonwealth, and will introduce The Canterbury Pilgrims.
The workshop runs from 1.30 pm to 4.30 pm in the Victoria Rooms, Clifton, and is followed by the concert at 7.30 pm. Ticket prices: workshop £10 (free to Friends of CHOMBEC); concert £12 balcony reserved, £9 auditorium, £6 concessions. To book, telephone 0117 954 5032.