View all news
University joins Bristol's reading adventure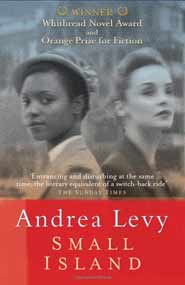 18 December 2006
University staff and students are invited to join Bristol's 2007 Great Reading Adventure - by reading Andrea Levy's 'Small Island'. Hundreds of free copies are available.
Bristol's Great Reading Adventure, which in previous years has tackled novels including Jules Verne's
Around the World in Eighty Days
, Helen Dunmore's
The Siege
and John Wyndham's
Day of the Triffids
, is joining with Aye Write! (the Glasgow Book Festival), Hull Libraries and Liverpool Reads to form
Small Island Read 2007
, which launches on 11 January.
Thanks to a collaboration with the Bristol Cultural Development Partnership, the University's Public Relations Office has hundreds of copies of Andrea Levy's Small Island to give away to University staff and students.
Small Island, first published in 2004, won the Whitbread Book of the Year award and the Orange Prize for Fiction. It describes the arrival in post-war Britain of black Jamaican immigrants, the descendants of enslaved Africans.
The theme of the book fits in with the University's recent lecture series on 'Immigration, Diversity and Belonging' and with the 2007 commemorations of the 200th anniversary of the passing of the Slave Trade Act.
Any member of the University who would like a copy of Small Island is invited to email public-relations@bristol.ac.uk or to collect a copy from Senate House reception.