View all news
Honorary degrees awarded at Bristol University today [July 18]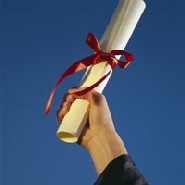 Press release issued: 18 July 2005
Bristol University is awarding Honorary degrees to two prominent people at today's degree ceremonies in the Wills Memorial Building.
Bristol University is awarding Honorary degrees to two prominent people at today's degree ceremonies in the Wills Memorial Building.
Mr Acker Bilk, MBE, jazz musician, clarinettist, band leader, will be honoured with the degree of Master of Arts at the 11.15 am ceremony.
Bernard Stanley Bilk ('Acker') was born in Pensford, North Somerset. He developed his liking for jazz whilst listening to the American Forces Network during the war. Eventually introduced to the clarinet, his first instrument remained on extended loan from a military band until he was demobbed long enough to teach himself to play along with the jazz greats on records.
In 1950, Acker's reputation thrived after he was invited by Ken Colyer, the foremost traditional jazz man of the time to join his band in London. He later returned home to Pensford and set up the Bristol Paramount Jazz Band and they got their first big break playing in a Bierkeller in Düsseldorf. In the late fifties, Summer Set and Creole Jazz became their first big hits across Europe.
Acker's biggest success came in 1962 with a ballad originally entitled Jenny, after his daughter. It was hijacked by a BBC producer to be the theme music for a TV serial called Stranger on the Shore and renamed accordingly. It was top of the Hit Parade in the UK for weeks and one of the few singles ever to be number one, simultaneously in the UK and the US. In 2002, it came out in the top sixty of all singles in the Hit Parade's fifty year history. It has sold over four million copies and has been played on air over four million times.
In 2001, Acker was awarded an MBE for his services to the Music Industry and he's also the long-standing President of The Bristol Jazz Club.
Professor Sir Brian Follett, Chairman, Teacher Training Agency, will be honoured with the degree of Doctor of Laws at the 2.30 pm ceremony.
Professor Sir Brian Follett was born in 1939 and educated at Bournemouth School. He came to Bristol University in 1957 after winning a rare university Open Exhibition to read biological chemistry (biochemistry in today's terms). He graduated in 1960 with a first class honours degree in Science. He then went on to complete a doctorate in pharmacology.
After a short spell in the United States doing post-doctoral work, he eventually returned to Leeds for a lectureship this was followed by a promotion to Reader and later was appointed to Professor at the University of Wales, Bangor. In 1978, he returned to Bristol University to take up the position of Professor of Zoology and later as Head of the School of Biological Sciences.
In 1984, he was elected to a Fellowship of the Royal Society for his pioneering research into the field of Biological Sciences, and in 1987, he was appointed Biological Secretary and Vice-President of the Royal Society. In 1992 he was knighted for his services to science and in 1993 was appointed Vice-Chancellor of Warwick University.
One of Sir Brian's biggest achievements was chairing the inquiry into the foot and mouth outbreak and providing the guidelines for a vaccination policy. He is currently Chairman of the Arts and Humanities Research Council and Chairman of the Teacher Training Agency. One of his passions is teaching, he taught while Vice-Chancellor at Warwick University and as an Honorary Professor of Zoology at Oxford, he continues to give lectures and tutorials to this day.