View all news
Honorary degrees awarded at Bristol University today [July 15]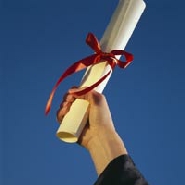 Press release issued: 15 July 2005
Bristol University is awarding Honorary degrees to two prominent people at today's degree ceremonies in the Wills Memorial Building.
Bristol University is awarding Honorary degrees to two prominent people at today's degree ceremonies in the Wills Memorial Building.
Mr Denis Khen Lee Chang, CBE, former Chairman, Hong Kong Bar Association, will be honoured with the degree of Doctor of Laws at the 11.15 am ceremony.
Denis was born in what is now East Malaysia. He was educated in a British-influenced school in Hong Kong. Determined to pursue a career in law, in 1964 he was awarded the Shell Scholarship and attended Bristol University, graduating in 1967 with a degree in Law.
In 1968, Denis was called to the Bar of England and Wales. He arrived in Hong Kong in 1969, and called to the Hong Kong bar in 1970. He was appointed to the Queen's Counsel in 1981.
From 1993-1997, he was a member of the Executive Council during the Governorship of Chris Patten and Chairman of the Independent Police Complaints Council. He was also a member of the Independent Commission against Corruption Complaints Committee and was appointed to The Securities and Futures Commission at its inception. His contribution was recognised with a CBE in 1997.
In the mid 1980s the British and Chinese Governments concluded the Sino-British Joint Declaration for the future of Hong Kong. The treaty was based on two different legal systems remaining separate but co-existing within a unitary state. This led, in 1997, to Hong Kong becoming a Special Administrative Region (SAR) within the People's Republic of China meaning that Hong Kong could retain its own common law-based legal system for at least 50 years. Denis, by then Chairman of the Hong Kong Bar Association, was elected to the Consultative Committee and played a crucial role in drafting the basic Law for the SAR to be passed.
Denis is also committed to the Bristol Alumni Association in Hong Kong. He has also chaired the Board of Directors and Editorial Committee of the Hong Kong Law Journal. Denis is still in private practice, now as 'Senior Counsel, in Hong Kong.
Mr James Partridge, OBE, Chief Executive, Changing Face, will be honoured with the degree of Doctor of Science at the 2.30 pm ceremony.
James was born in Chipping Sodbury and educated at Clifton College. At the age of 18, the Land Rover he was driving overturned and caught fire. He sustained serious injuries and suffered forty per cent burns. Still determined to complete his University education, in 1970 he won a place to study at University College, Oxford. He graduated in 1975 with a degree in Politics, Philosophy and Economics.
After spending many of his vacations undergoing plastic surgery at the Burns Unit, Queen Mary's Hospital in Roehampton, he developed a strong interest in health care and illness prevention. Keen to pursue his interest, he went on to study at the London School of Hygiene and Tropical Medicine, graduating with a Master of Science degree.
Between 1976 and 1979 James worked for the National Health Service as an Assistant Lecturer in Health Economics at St Thomas's and then as a Research Fellow at Guy's.
In 1990, after a series of disastrous fires at the Bradford football ground, Kings Cross station and on Piper Alpha, James wrote the hugely successful book 'Changing Faces' published by Penguin, which describes some of the challenges he had faced living with a disfigurement.
At least 400,000 people in the UK have disfigurements to their face, hands or body. Every year about 3,000 children are born with cleft lips, craniofacial condtions and birthmarks, and 40,000 people are seen by the NHS with burns and scalds. A similar number are treated for cancer of the head, neck, mouth throat and skin.
James founded the charity, Changing Faces in 1992. Based in London, its aims are to help raise awareness of living with a disfigurement, to change attitudes to facial disfigurement and to campaign, educate and inform society. The charity also helps with treatment options, social situations encouragement, training and life skills workshops. The Charity not only does this important work with burns victims, but also for people with a wide range of other disfigurements, including birthmarks, and cleft lips and palates, and those involved in road traffic accidents, industrial injury, violent attacks and a range of other conditions.
James has achieved growing recognition. In 1992, he was one of RADAR's "People of the Year", in 2002, he was appointed OBE and in 2003, he won a Human Rights Lifetime Achievement Award.