View all news
Honorary degrees awarded at Bristol University today[July 14]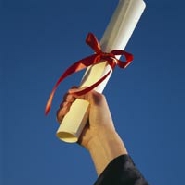 Press release issued: 14 July 2005
Bristol University is awarding Honorary degrees to two prominent people at today's degree ceremonies in the Wills Memorial Building.
Bristol University is awarding Honorary degrees to two prominent people at today's degree ceremonies in the Wills Memorial Building.
Professor Sir Keith Peters, Regius Professor of Physic, University of Cambridge, will be honoured with the degree of Doctor of Medicine at the 11.15 am ceremony.
Keith was born in Neath, South Wales and educated at Glan Afan Grammar School in Port Talbot. He graduated from the Welsh National School of Medicine in Cardiff in 1961.
In 1965, after junior posts at Cardiff Royal Infirmary, he became a Medical Research Council Clinical Research Fellow in Birmingham and at the National Institute for Medical Research in London.
In 1969, following a brief return to Cardiff, he joined the Royal Postgraduate Medical School in Hammersmith Hospital as a Consultant becoming the Director of the Department of Medicine in 1977. Under his direction, the School gained an international reputation for clinical and laboratory research.
In 1987, Sir Keith was appointed the prestigious Regius Professor of Physic in Cambridge where he helped transform the Clinical School in Cambridge into an internationally renowned medical research environment.
Keith's contribution was recognised with a knighthood in the New Year's Honours List in 1993 and a Fellowship of the Royal Society in 1995, together with numerous other distinctions. He was a founder fellow of the Academy of Medical Sciences in 1998 and became President in 2002. He is Chairman of Council at Cardiff University and Co-Chair of the Council for Science & Technology and a member of several scientific and medical advisory boards.
Mr Bert Massie, OBE, Chairman of the Disability Rights Commission since 2000, will be honoured with the degree of Doctor of Laws at the 2.30 pm ceremony.
Bert was born in Liverpool in 1949 and spent the first five years of his life in Alder Hey Hospital, after contracting polio. He then moved to the Children's School of Rest and Recovery and aged eleven moved to Sandfield Park Special School.
After leaving school without any formal education as there were no education provisions for sick and disabled children at that time, he eventually received his O-Level education through private tuition at his local convent. Determined still to further his education he went to a specialist college for disabled people in Coventry, then completed a BA Hons, followed by a post-graduate social work training course in Manchester.
In 1978 he joined the Royal Association for Disability and Rehabilitation in London, becoming Director in 1990. In 1999 he was appointed Chairman of the Disability Rights Commission, his current role, and is involved with issues and developments affecting disabled people. He contributes to most of our legislation on disability issues.
During the last thirty years Bert has been involved with a large number of disability organisations and served on a number of government advisory committees concerned with disability. These include the Disabled Persons Transport Advisory Committee and the National Advisory Committee on the Employment of Disabled People. He was deputy chair of the National Disability Council and a member of the Disability Rights Task Force. He is also a Trustee of several voluntary organisations including Tripscope, the Institute of Employment Studies and the Motability and Habinteg Housing Association.
He has helped promote accessible public transport and contributed towards the creation of the accessible London taxi. He has been an adviser or committee member on services for disabled children, special education, arts, employment, access, rail and the joint airports committee.
He is also heavily involved in numerous charities including The Heswall Disabled Children's Holiday Fund of which he is now Patron.