View all news
Better care for rheumatoid arthritis sufferers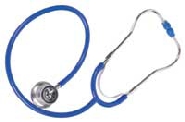 Press release issued: 1 June 2005
Doctors and nurses from Europe and America have been learning about an innovative way, pioneered in Bristol, to help rheumatoid arthritis sufferers.
Doctors and nurses from Europe and America have been learning about an innovative way, pioneered in Bristol, to help rheumatoid arthritis sufferers.
Bristol University's Professor John Kirwan and consultant nurse Dr Sarah Hewlett, based at United Bristol Healthcare Trust's Rheumatology Unit, have been the inspiration behind a new system – "Direct Access" – that allows rheumatoid arthritis sufferers to get advice and arrange hospital outpatient appointments through a dedicated helpline.
If a patient is in pain from their condition, they can call the helpline which is staffed by a team of specialist nurses who can advise and book them in to see a doctor if they need treatment or medication within days.
Professor Kirwan said the project has been a big success and has sparked international interest. The team have visited doctors and nurses in America and Sweden, are presenting in Canada this week and were visited by a group from Denmark recently. And hospitals across the UK have also been very interested.
Professor Kirwan said: "Rheumatoid arthritis is a chronic condition which is unpredictable. It can come and go, causing disability, bone erosion, reduced movement, pain and distress.
"When patients attend their routine outpatient appointment they might be fine. But other times they may be in pain and unfortunately may find it hard to get an appointment because other patients, who might not necessarily need to see a doctor at that time, are due to have theirs. So we decided to set up an outpatient clinic that was more flexible and responsive to patients needs.
"A patient can get in touch using the helpline, and the nurses can arrange for a patient to visit the hospital for medication or treatment in less than ten days."
The new system replaces the old outpatient appointment system for rheumatoid arthritis.
Nurses have played a key role in the study. They meet with patients to explain how the new system works, they staff the helpline which patients ring and if a patient hasn't had an appointment for a certain length of time, the nurses will contact them to see how their condition is.
Two rheumatoid arthritis sufferers – Bob Noddings from Bleadon near Weston-super-Mare and Margaret Upcott from Highridge in Bristol – were on the steering group that planned the Direct Access project.
"I thought it was good to have a patient perspective on hospital services," said Bob. "And your family feels better because they know you are being cared for."
"It is an improvement on the old system," said Margaret. "You feel more in control of your condition."
The Direct Access study took six years to complete and was funded by the Department of Health. The results have been published in the British Medical Journal.
It found that patients needed 38 per cent less hospital appointments and that GPs and patients preferred the new system. Over 600 out of the 800 rheumatoid arthritis sufferers that UBHT treats will be seen under the new Direct Access system.
"The Direct Access system has led to a reduced number of appointments for patients, costs less money to run, but has resulted in higher levels of patient satisfaction," said Professor Kirwan. "The overall condition of their arthritis is at least as good as in the old system and because the new service is cheaper to run, it will allow us to see more patients. And GPs preferred the Direct Access system."
Dr Michael Hansen – a consultant rheumatologist based at Copenhagen University Hospital who arranged for Danish doctors and nurses to visit recently – said they were looking to learn from the Bristol example.
"We are very interested in optimising patient care and satisfaction and there has been widespread interest about this project in Denmark," he said. "We came to Bristol to find out more and see how we can fit the programme into our daily practices. It has been very interesting."