View all news
Educational needs of mixed heritage pupils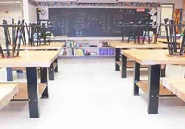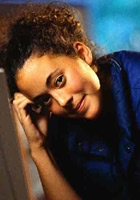 8 July 2005
Although mixed heritage pupils are the fastest growing minority ethnic group in UK schools little is known about their specific educational needs. Dr Leon Tikly and colleagues investigate.
Despite anecdotal evidence that some categories of mixed heritage pupils are underachieving in the educational system and are over-represented in school exclusions, there has been limited research to date to investigate the needs of pupils in these groups.
The aim of our study was to investigate the educational needs of mixed heritage pupils through a specific focus on the barriers to achievement faced by White/Black Caribbean learners. The research addressed the relative achievement of White/Black Caribbean and other mixed heritage pupils, the barriers to achievement for this group and the ways in which schools have overcome these barriers.
Research was carried out in fourteen schools in six LEAs (primary schools with more than ten per cent mixed heritage pupils and secondary schools with more than five per cent mixed heritage pupils). Ten of the schools were chosen at random across the LEAs and four were chosen because they were 'high achieving' schools, that is, mixed heritage pupils were performing as well or better than the average.
The attainment of White/Black Caribbean pupils was found to be below average, the attainment of White/Black African pupils similar to average in primary schools and slightly below average in secondary schools, and the attainment of White/Asian pupils above average. Part of the reason for these differences appears to be associated with difference in relative levels of deprivation, as measured by the proportion of pupils eligible for free school meals. However, this is not the full picture. When differences in free school meal eligibility are controlled for by comparing the performance of pupils not eligible for free schools meals, White/Asian pupils still perform above average as do White/Black African girls. In contrast, White/Black Caribbean pupils and White/Black African boys in secondary schools underachieve.
The key barriers to achievement facing pupils of White/Black Caribbean origin are in many cases similar to those faced by pupils of Black Caribbean origin. They are more likely to come from socially disadvantaged backgrounds, are more likely to experience forms of institutionalised racism such as low teacher expectations, and are more likely to be excluded from school.
Low expectations of pupils by teachers often seem based on a stereotypical view
White/Black Caribbean pupils also face specific barriers to achievement. Low expectations of pupils by teachers often seem based on a stereotypical view that White/Caribbean pupils have fragmented home backgrounds and 'confused' identities. These pupils often experience racism from teachers and from their White and Black peers targeted at their mixed heritage. This can interact with low academic aspirations on the part of some White/Black Caribbean pupils, linked to peer group pressure in a mutually reinforcing downward cycle. Peer groups pressures are exacerbated by name-calling and forms of exclusion by both White and Black peers related once again to their mixed heritage. These two barriers can lead to the adoption of what are perceived to be rebellious and challenging forms of behaviour.
The barriers to achievement experienced by White/Black Caribbean pupils operate in a context where mixed heritage identities are not recognised in the curriculum or in the policies of schools and LEAs, for example there is a lack of a common terminology to describe such pupils and mixed heritage identities are absent from the curriculum and in the role models present in schools. In the case of White/Black Caribbean pupils, their invisibility from policy makes it difficult for their underachievement to be challenged.
Specific barriers to achievement are rarely explicitly addressed
In those schools where White/Black Caribbean pupils achieve relatively highly they often benefit from inclusion in strategies targeted at Black Caribbean learners with whom they share similar barriers to achievement and with whom they often identify. Even in these schools, however, the specific barriers to achievement faced by White/Black Caribbean learners are rarely explicitly addressed.
Although many White/Black Caribbean pupils experience barriers to achievement similar to those faced by other Black learners, they also suffer from negative teacher and pupil perceptions and forms of exclusion specifically on account of their mixed heritage. In overcoming these barriers we suggest not only that White/ Black Caribbean pupils are targeted as part of the larger group of Black learners but that schools provide mixed heritage role models and present culture and history in the curriculum in mixed as well as mono-heritage terms.
This research was designed with policy issues to the fore, and policy makers have already shown considerable interest in it. The team brought together members with a theoretical and personal interest in the area and drew on long established LEA links. The Department for Education and Skills was also keen to shape the research in terms of their own concerns. Although our work has to date been well received we now hope that our recommendations are acted upon.