View all news
Editing Dryden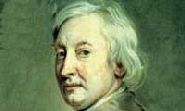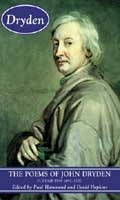 8 June 2005
Producing a five-volume edition of the works of the 17th-century poet John Dryden has been a ten year labour of love for Professor David Hopkins of the Department of English and his fellow editor, Professor Paul Hammond of the University of Leeds.
The Longman Annotated Poets edition of Dryden is a five-volume, fully-annotated edition of the poetical works of the most famous English poet of the later 17th century.
Four volumes have already appeared and the final volume (Vol. 5), completed in August 2004, will appear in the spring of 2005.
The edition presents Dryden's poems in a modern-spelling text, newly edited from primary sources. Accompanying the text are on-the-page annotations, in a style similar to that with which readers will be familiar from the Arden Shakespeare series. Each poem is prefaced by a headnote which provides full information on the poem's composition, context, sources, and contemporary reception. The aim is to present modern readers with everything they need in order to read Dryden's poetry with historically and linguistically informed understanding.
This volume presents the complete non-dramatic poetry of John Dryden's later years. The poems include Dryden's spirited translation from Ovid, Homer, Chaucer, and Boccaccio. It contains the full text of Dryden's final collection, Fables Ancient and Modern, including its prose Dedication and Preface, together with a number of other poems of the late 1690s, and some posthumously published items.
The edition incorporates much new research, and represents the most comprehensive and up-to-date presentation of Dryden's poetry currently in existence.
Professor Hopkins was supported in his work on the edition by the award of a prestigious British Academy Research Readership for 2002-4.