View all news
Asking about domestic violence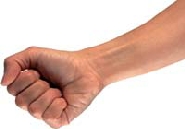 9 June 2005
Nicole Westmarland and Marianne Hester from the School for Policy Studies with Pam Reid from Durham University aim to encourage those experiencing violence to come forward and seek help by training doctors to ask their patients about domestic violence.
Around half a million cases of domestic violence are reported to the police every year and the costs of domestic violence are estimated to run to a huge £23 billion per annum.
In an attempt to encourage victims to speak out about domestic violence, we devised a pilot programme that introduced routine enquiry about domestic violence into General Practices.
Its aims were to raise GPs' awareness of issues related to domestic violence, to introduce in GP surgeries a routine method of asking about domestic violence, to develop a simple monitoring system to evaluate the effect of GPs routinely asking about domestic violence and to provide a measure of prevalence and incidence of domestic violence, and to monitor the implementation of the domestic violence enquiry programme.
Ten GPs and other practice staff from four surgeries in Gateshead and South Tyneside attended two training days to raise their awareness of domestic violence and to learn how to ask about domestic violence. The GPs were interviewed once before the training and twice afterwards on their knowledge about domestic violence and concerns about starting to ask about domestic violence. 621 patients from the four surgeries completed questionnaires about any experiences of domestic violence and their attitudes about being asked about domestic violence.
The patient survey showed that a quarter of women (25%) and just over one in ten men (11%) said that they had felt frightened because of the behaviour of a partner or someone at home and over a quarter of women (27%) and one in seven men (14%) had experienced violent behaviour by a partner or someone at home. Few patients (7% of women and 13% of men) said that they would feel offended if their GP asked them about domestic violence and the GPs generally expressed more concerns about asking about domestic violence than the patients actually had.
The monitoring of the use of domestic violence enquiry proved difficult in practice, and most surgeries did not provide the researchers with the required information. The one surgery that did provide complete information showed that one in ten of the women who were asked about domestic violence disclosed either current or previous domestic violence.
At the end of the pilot programme, time constraints and remembering to ask were the only issues remaining as difficulties. The GPs felt more comfortable about asking about domestic violence and recognised this as useful in terms of the doctor-patient relationship and in tackling the basis rather than just the symptoms of the patients' ill health. Although the GPs found it difficult when patients did not disclose violence when they suspected it was being experienced, they still recognised that it was useful to ask and be aware of the situation.
The programme is now in the process of being rolled out into GP surgeries across Gateshead and South Tyneside.
Nicole Westmarland and Marianne Hester/School for Policy Studies