VR Competition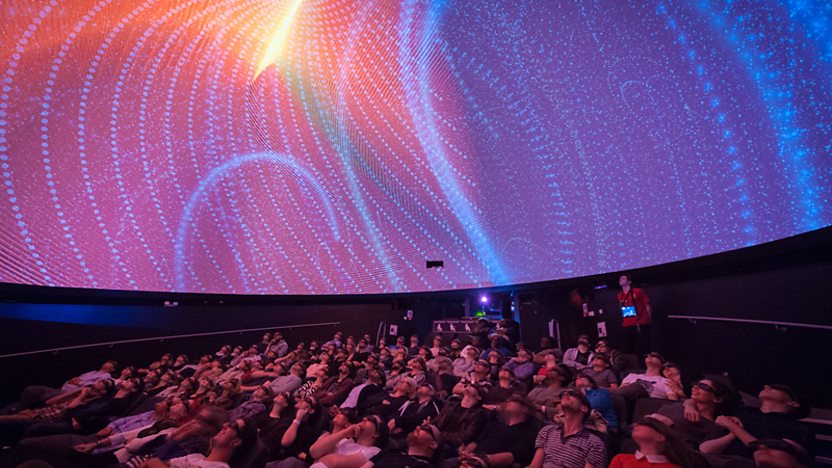 Exploring complex datasets using VR / 360 data visualisation
This data visualisation challenge, hosted by the Jean Golding Institute (JGI) and in association with the Bristol VR lab and We The Curious aimed to stimulate a community interested in science content development based on state-of-the-art science and the latest VR, AR and/or 3600 data visualisation techniques.
The winners
An early prototype presentation was screened at We The Curious 360° 3D Data Dome, shown on Oculus GO headsets. Watch the 2 minute extract from the pilot launch at We The Curious Digital Dome below.
Researchers that are producing or have produced complex datasets and have interesting research questions that may be investigated/explained using data visualisation in 360o and/or VR

Professionals in data visualisation, VR, AR, VFX, 360

o

content developers, gaming developers, producers that were keen to work with researchers to develop a VR and/or 360

o

data visualisation to be showcased at We The Curious Digital Dome. They needed to have the ability to individually or in small teams develop a prototype using 360 film, pre-programmed VFX or interactive i.e. Unity / Unreal / AR Kit.
What we offered
JGI provided £8,000 funding to support the development of a prototype data visualisation to be displayed in We The Curious Digital Dome.
The Bristol VR lab offered a space to work on a part time basis while individuals or teams are working on the project, including an opportunity to use their VR facilities

We The Curious provided access to the Digital Dome and training on the Data Dome Unity toolkit. In addition, their science communicators supported the development of the story behind the visualisations.