Curiosity Challenge
A competition to develop novel public engagement activities as part of the Open City Lab at We The Curious
We invited researchers to develop a public engagement activity that introduces visitors at We The Curious to data-based research and sparks conversations between visitors and researchers.
The competition is a partnership between the Jean Golding Institute, the Public Engagement team at the University of Bristol and We The Curious.
Curiosity Toolkit
We invited people to develop a Curiosity Toolkit – an activity that gives audiences the opportunity to explore and develop skills related to contemporary data-based research e.g. data collection, data analysis, experimental controls, data interpretation, data visualisation, types of data, bias, ethics etc.
The Curiosity Toolkit will be developed with support from We The Curious and inspired by active research; audiences will have the opportunity to develop skills and techniques from research in 2020. The Curiosity Toolkit will challenge our traditional concept of the skills and techniques used by researchers and researchers research will set the context for the Toolkit.
We asked that the Curiosity Toolkit needs to be engaging for a broad audience including schools and family groups, can take a variety of formats including drop-in activities and short workshops, may be practical and hands-on or conceptual and may enable audiences to influence your research. Curiosity Toolkits will take advantage of the traditional hands-on experiences which are popular within science centres but bring them up to date for 2020 by framing them in active research. Curiosity Toolkits will generate conversations with visitors around how else they might see these skills and techniques being used.
The Curiosity Toolkit will be delivered by We The Curious delivery team and at end point needs to be sustainable for We The Curious to deliver in the long-term i.e. consumables.
Benefits of taking part in the Curiosity Challenge
An opportunity to co-develop and deliver an activity as part of a public programme

An opportunity for audiences to have an influence over your research
An opportunity to skill-share with We The Curious delivery team who will be delivering the activity in our venue
An opportunity for your research to be profiled at We The Curious and reach thousands of visitors
An opportunity to be part of We The Curious new ground floor project 'What If!' Launch programme from July 2020.‌
About We The Curious
We The Curious is one of the UK's leading science centres, with a mission to share transformative experiences that inspire and empower everyone with the essence of creative scientific enquiry. We reach 300,000 diverse visitors per year including c70,000 school students, with a special focus on engaging BAME communities, young people and people with health inequalities.
Open City Lab
While other science and discovery centres offer public access and participation to their hosted research, the Open City Lab proposition goes further – it is the ability to participate at any stage of the research process, by enabling researchers to work with the public much earlier so that conversations, experiences and different points of view can influence researchers, their process and research outcomes.
The Open City Lab programme works around the following aims:
Audiences bring their personal and professional experiences and participate at different levels to influence scientific research
Resident researchers from different fields will conduct active research, collectively revealing the diversity of scientific processes
We The Curious will bring expertise in creating shared, welcoming experiences to make connections of mutual benefit between audiences and researchers. From spontaneous one-off conversations to longer more involved relationships
The Open Lab space forms part of the new ground floor re-development at We The Curious and will launch in July 2020.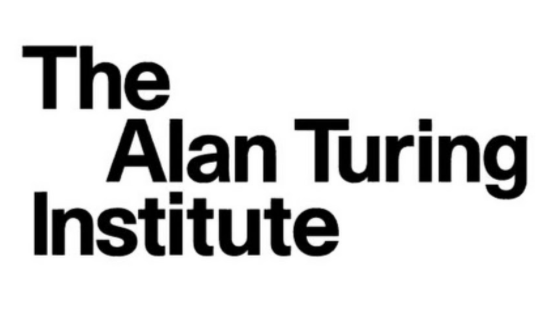 Challenge winners
The challenge winners are Oliver Davis and his team who will develop a 'Curiosity Toolbox' called 'Can machines understand emotion?'