Summer schools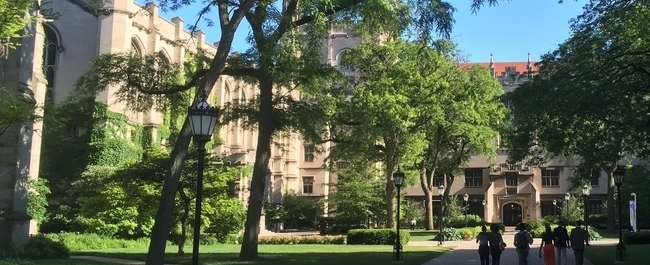 Study abroad during your summer holidays to get a fantastic international experience, develop your knowledge and add to your CV.
Summer schools are an excellent way to broaden your academic horizons and access the study abroad experience, without the time commitment of a full semester or year overseas.
How to make your summer school a reality
Browse by country or subject in the table below.
Decide where you want to go.
Apply directly to your chosen institution, following the instructions on their website.
Email us at summer-abroad@bristol.ac.uk if you want any guidance.
Find your summer school
The costs listed below are based on previous years and may have changed. All prices are approximate and can vary within institutions. You may also need to pay for accommodation, travel and subsistence.
Please check with your preferred institution for the latest information.
| Country | University | Subject | Language | Cost | Dates |
| --- | --- | --- | --- | --- | --- |
| Australia | University of Adelaide | Arts and Humanity; Biomedical Sciences; Engineering; Health Sciences; Modern Languages; Science; Social Sciences and Law; | English | £1888 | June to July |
| Austria | Graz International Summer School Seggau | Arts and Humanity; Social Sciences and Law; | English | £918 | July |
| Austria | University of Vienna | Arts and Humanity; Modern Languages; Social Sciences and Law; | English or German | £1638 | June to August |
| Belgium | University of Antwerp | Arts and Humanity; Biomedical Sciences; Engineering; Health Sciences; Modern Languages; Science; Social Sciences and Law; | English | Up to £910 | June to September |
| Canada | The University of British Columbia | Arts and Humanity; Biomedical Sciences; Engineering; Health Sciences; Science; Social Sciences and Law; | English | £2886 | June to August |
| Canada | McGill University | Arts and Humanity; Biomedical Sciences; Engineering; Health Sciences; Modern Languages; Science; Social Sciences and Law; | English | £1500 to £3000 | June to July |
| China | CRCC Asia | Arts and Humanity; Biomedical Sciences; Engineering; Health Sciences; Modern Languages; Science; Social Sciences and Law; | English or Chinese | £1695 to £3695 | Varies |
| China | Study China Programme | Arts and Humanity; Modern Languages; Social Sciences and Law; | English or Chinese | £1150 to £1450 | March to April |
| China | Fudan University | Arts and Humanity; Modern Languages; Social Sciences and Law; | English or Chinese | £1642 | July to August |
| China | Peking University | Arts and Humanity; Modern Languages; Social Sciences and Law; | English or Chinese | £1100 to £2000 | July |
| China | China University of Political Science and Law | Arts and Humanity; Modern Languages; Social Sciences and Law; | English or Chinese | £1850 | June to July |
| China | Southwestern University of Finance and Economics | Arts and Humanity; Modern Languages; Social Sciences and Law; | English or Chinese | £1200 | July |
| Czech Republic | Masaryk University | Social Sciences and Law; | English | £1545 | June to July |
| Czech Republic | Prague Summer Schools | Arts and Humanity; Social Sciences and Law; | English | Varies | July |
| Denmark | Aarhus University | Arts and Humanity; Engineering; Health Sciences; Science; Social Sciences and Law; | English | £100 to £2550 | July to August |
| Denmark | University of Copenhagen | Arts and Humanity; Biomedical Sciences; Engineering; Health Sciences; Modern Languages; Science; Social Sciences and Law; | English | £150 to £1250 | July to August |
| Finland | University of Helsinki | Social Sciences and Law; | English | £180 | August |
| France | Université Grenoble Alpes | Science; | English or French | £1056 | June to July |
| France | Sciences Po Summer School | Modern Languages; Social Sciences and Law; | English and French | £1690 to £2816 | June to July |
| France | Université Toulouse 1 Capitole | Modern Languages; Social Sciences and Law; | English or French | £1160 to £1700 | July |
| Germany | University of Kiel | Modern Languages; Social Sciences and Law; | English or German | £990 | July to August |
| Germany | University of Würzburg | Arts and Humanity; Biomedical Sciences; Engineering; Modern Languages; Science; Social Sciences and Law; | English or German | Varies | June to September |
| Germany | Research Internships in Science and Engineering | Biomedical Sciences; Engineering; Science; | English or German | 0 | Varies |
| Germany | Mannheim University | Arts and Humanity; Social Sciences and Law; | English | Varies | July |
| Hong Kong | University of Hong Kong | Arts and Humanity; Science; Social Sciences and Law; | English or Chinese | £640 to £4994 | June to August |
| Hong Kong | The Chinese University of Hong Kong | Arts and Humanity; Engineering; Modern Languages; Social Sciences and Law; | English or Chinese | Varies | June to August |
| India | UK-India Education and Research Initiative | Arts and Humanity; Modern Languages; Social Sciences and Law; | English | £600 to £1000 | August to September |
| Ireland | University of Limerick | Arts and Humanity; Engineering; Health Sciences; Modern Languages; Social Sciences and Law; | English | £2590 to £4365 | May to June |
| Italy | University of Pisa | Arts and Humanity; Engineering; Health Sciences; Modern Languages; Science; Social Sciences and Law; | English | £0 to £2515 | May to Oct |
| Italy | University of Bologna | Arts and Humanity; Social Sciences and Law; | English | Varies | June to Oct |
| Italy | European Innovation Academy | Arts and Humanity; Biomedical Sciences; Engineering; Health Sciences; Modern Languages; Science; Social Sciences and Law; | English | £1500 to £1726 | July |
| Japan | Kyushu University | Arts and Humanity; Modern Languages; Social Sciences and Law; | English or Japanese | £650 | June to August |
| Japan | Nagoya University | Engineering; Modern Languages; | English or Japanese | £1650 | June to July |
| Japan | Akita International University | Arts and Humanity; Modern Languages; | English or Japanese | £2150 | June to July |
| Japan | Waseda University | Arts and Humanity; Modern Languages; Social Sciences and Law; | English or Japanese | £3460 | June to July |
| Japan | Sophia University | Arts and Humanity; Modern Languages; Social Sciences and Law; | English or Japanese | £1080 - £1835 | June to August |
| Mexico | Universidad de las Americas | Arts and Humanity; Biomedical Sciences; Engineering; Health Sciences; Modern Languages; Science; Social Sciences and Law; | English or Spanish | Varies | May to July |
| Netherlands | University of Amsterdam | Arts and Humanity; Health Sciences; Modern Languages; Science; Social Sciences and Law; | English or Dutch | Varies | July to August |
| Netherlands | Radboud University | Arts and Humanity; Health Sciences; Modern Languages; Science; Social Sciences and Law; | English or Dutch | Varies | June to August |
| Netherlands | Tilburg University | Arts and Humanity; Modern Languages; Social Sciences and Law; | English or Dutch | Varies | July to August |
| New Zealand | University of Auckland | Engineering; Science | English | n/a | Varies |
| New Zealand | University of Aukland Summer Reseach Scholarships | Biomedical Science; Engineering; Clinical Medicine; Law; Mathematics; Music; Psycology | English | n/a | June to August |
| Peru | Universidad del Pacífico | Arts and Humanity; Modern Languages; Social Sciences and Law; | English or Spanish | £660 - £930 | June to July |
| Singapore | National University of Singapore | Arts and Humanity; Modern Languages; Science; | English | Varies | June to July |
| Singapore | Nanyang Technological University | Arts and Humanity; Biomedical Sciences; Engineering; Health Sciences; Science; Social Sciences and Law; | English | £1700 | June to July |
| Slovenia | University of Ljubljana | Arts and Humanity; Social Sciences and Law; | English | Varies | July |
| South Korea | Yonsei University | Arts and Humanity; Engineering; Modern Languages; Science; Social Sciences and Law; | English or Korean | £2500 - £3400 | June to August |
| South Korea | Ewha Womans University | Modern Languages; | English or Korean | £2150 - £2900 | June to August |
| Spain | Complutense University of Madrid | Arts and Humanity; Biomedical Sciences; Engineering; Health Sciences; Modern Languages; Science; Social Sciences and Law; | Spanish or English | Varies | June to July |
| Sweden | Linköping University | Arts and Humanity; Health Sciences; Modern Languages; Social Sciences and Law; | English | Varies | July |
| Switzerland | University of Geneva | Arts and Humanity; Science; Social Sciences and Law; | English | Varies | June to August |
| Switzerland | ETH Zurich | Biomedical Sciences; Social Sciences and Law; | English | Varies | July to September |
| Switzerland | École polytechnique fédérale de Lausanne | Biomedical Sciences; | English | Varies | July to August |
| Thailand | Bangkok University | Social Sciences and Law; | English | £1750 | August |
| USA | University of Rochester | Arts and Humanity; Engineering; Science; Social Sciences and Law; | English | Varies | May to August |
| USA | University of Chicago | Arts and Humanity; Science; | English | Varies | June to August |
| USA | Boston College | Arts and Humanity; Health Sciences; Modern Languages; Science; Social Sciences and Law; | English | Varies | May to July |
| USA | Fulbright Commission | Arts and Humanity; Biomedical Sciences; Engineering; Health Sciences; Modern Languages; Science; Social Sciences and Law; | English | Varies | Varies |
| USA | Harvard University | Arts and Humanity; Biomedical Sciences; Engineering; Modern Languages; Science; Social Sciences and Law; | English | Varies | Varies |
| USA | Stanford University | Arts and Humanity; Biomedical Sciences; Engineering; Health Sciences; Modern Languages; Science; Social Sciences and Law; | English | Varies | June to August |
| USA | Yale University | Arts and Humanity; Biomedical Sciences; Engineering; Health Sciences; Modern Languages; Science; Social Sciences and Law; | English | Varies | June to August |
| USA | Johns Hopkins University | Arts and Humanity; Biomedical Sciences; Engineering; Health Sciences; Modern Languages; Science; Social Sciences and Law; | English | Varies | May to July |
| USA | Cornell University | Arts and Humanity; Biomedical Sciences; Engineering; Health Sciences; Modern Languages; Science; Social Sciences and Law; | English | Varies | June to August |
| USA | University of Pennsylvania | Arts and Humanity; Biomedical Sciences; Engineering; Modern Languages; Science; Social Sciences and Law; | English | Varies | July to August |
| USA | Columbia University | Arts and Humanity; Biomedical Sciences; Engineering; Health Sciences; Modern Languages; Science; Social Sciences and Law; | English | Varies | May to August |
| USA | Duke University | Arts and Humanity; Biomedical Sciences; Engineering; Health Sciences; Modern Languages; Science; Social Sciences and Law; | English | Varies | May to August |
| USA | Northwestern University | Arts and Humanity; Biomedical Sciences; Engineering; Health Sciences; Modern Languages; Science; Social Sciences and Law; | English | Varies | June to August |
Contact us
Email: summer-abroad@bristol.ac.uk
Tel: +44 (0) 117 39 40205
In person: 3rd Floor, 31 Great George Street, University of Bristol, BS1 5QD