Why go abroad?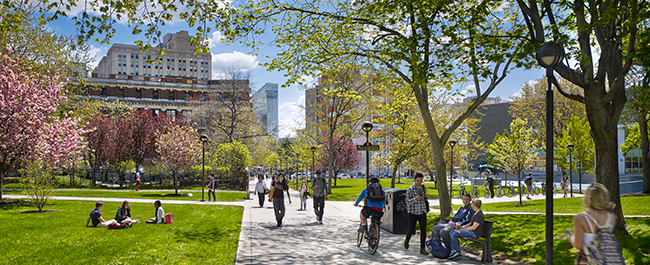 Studying or working abroad is an outstanding opportunity to internationalise your degree, boost your personal development and gain a new perspective on your studies.
Each year, more than 700 Bristol students spend a semester or year abroad. Participants often say that this experience was a highlight of their degree.
Broaden your horizons
Explore a new country, experience a different culture and gain an international network of friends. Students who go abroad generally grow in confidence and gain independence, while discovering what it's like to live, study or work in another country. Your time abroad will challenge, inspire and reward you, and might even change the way you see the world.
Build new skills
Spending time abroad is not only an adventure but also an investment in your future. You'll gain skills that employers value and cross-cultural experience to set you apart. Research shows that students who spend time overseas are more likely to be employed six months after graduation and earn higher starting salaries ('Gone International: Rising Aspirations', Universities UK, 2019).
A world of opportunity
Bristol has more than 150 prestigious partner universities worldwide. Study abroad destinations include the University of California, the University of Sydney, the University of Hong Kong, the University of Barcelona and many more across the globe. If you study Modern Languages or your course includes a Year in Industry, you will have the opportunity to work overseas as part of your degree.
Travel to suit you
Depending on your course, you could have the option to go abroad for a semester or a full year, or take part in a shorter programme overseas. You can study at an English-speaking university or one requiring a foreign language.
Support and accreditation
As a semester or year-abroad student, your time overseas will be fully accredited by Bristol. Wherever you choose to study or work, our Global Opportunities team will be on hand to support you every step of the way.
Find out key dates, including information sessions and application deadlines.