Deportation and the Family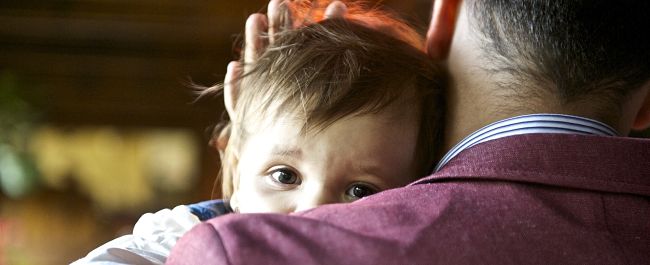 This research was funded by the Economic and Social Research Council. Dr Melanie Griffiths was the Principal Investigator. Research Associates were Dr Karen Bell and Dr Candice Morgan-Glendinning. The project ran in 2014-17 at The Centre of Ethnicity and Citizenship at the University of Bristol.
Project Report

The report from this project was launched on 8th June 2021, in collaboration with the NGO Bail for Immigration Detainees and Chaired byShami Chakrabati CBE. Speakers included Sonali Naik QC and a parent directly affected by these issues. For more information about the project and its outputs (including blog posts, journal articles and policy briefings), please visit the project webpage.
Project Summary
The right to respect for one's private and family life has come under increased criticism and restriction in the UK in recent years, especially in the context of immigration controls. This project examines the intersection of family life and insecure immigration status for mixed-nationality couples. It looks at how the threat or reality of immigration enforcement, and the changing interpretation of Article 8 of the European Convention on Human Rights, affects experiences and decisions around family life. And how UK-based family ties affects people's negotiation of the immigration system.
Researchers followed 30 mixed-nationality families between 2014-17. The families consisted of foreign national men with precarious or unlawful immigration status, and their British or European Economic Area (EEA) partners and children. The research data includes interviews with the couples, and practitioners from legal, private, state and civil society sectors, as well as policy analysis and observation of deportation appeals and other immigration hearings.
Key Findings

The research shows that precarious immigration status has significant and wide-ranging impact on people's private lives, relationships and families. Living under chronic insecurity, with few rights to employment or services, and the ongoing threat of separation by detention or removal, seriously harms adult and children's relationships, physical and mental health, finances, careers, education and identities. It harms people's ability to plan for the future or to be the partners and parents they wish to be.
The project findings suggest:
Gendered, racialised and classed biases to the recognition and valuing of family life: Working-class black and ethnic minority foreign national men, especially those with criminal records, find it particularly hard to have their value as husbands and fathers recognised. Such men's relationships seem to be routinely undervalued or mistrusted by decision-makers and the judiciary. Citizen women are liable to being construed as vulnerable, led by emotion and at risk of being manipulated by foreign men. Their claim to full Britishness is weakened through their relationships.
Harm caused by insecure immigrations status is felt by all foreign nationals: Migrants who are illegalised or criminalised are worst affected, but even those lawfully present (such as those on time-limited visas or on spousal routes to settlement) are negatively impacted.
British and EEA citizens are also harmed by the insecurity of their partners' immigration status: Despite not themselves being subject to immigration controls, citizen partners and children are made poorer, sicker and more miserable by increasingly tough immigration policies.
British children face considerable damage from their parents' treatment: Children are faced with the prospect of long-term separation from parents by immigration rules, with harm to their mental health, behaviour, education, standard of living and feelings of Britishness and belonging.
The immigration system itself often weakens family life: Family life is - legally and experientially - weakened by aspects of the immigration system that prevent foreign nationals from living with or supporting their families (such as forced separation, chronic uncertainty and restrictions on employment). This is often used to question the validity or strength of relationships.
Key policy recommendations

A reinterpretation of the right to respect for one's private and family life: To reverse the narrowing interpretation of Article 8 and reduce the very high threshold for harm to families. Decisions to deport should demonstrate genuine assessment of potential damage to families.
Decision-makers should demonstrate meaningful recognition of the importance of fathers, irrespective of nationality, immigration status or criminal record: Including acknowledging the ways the immigration system weakens family lives.
The right to work should be granted to irremovable foreign nationals: Recognising the impact of unemployment on dependants (including children and British citizens), and in line with the recommendations from the Chief Inspector of Borders and Immigration.
The minimum income threshold for spousal visas should be lowered: recognising the disproportionate impact on working-class, female and ethnic minority sponsors.
Barriers to legal advice and representation must be tackled immediately: including revisiting Legal Aid Sentencing and Punishment of Offenders Act 2012 and making legal aid available for human rights and immigration enforcement challenges.
Immigration detention: A time-limit should be introduced and parents only detained in exceptional circumstances.
Project Publications

Journal articles
Griffiths, M. & C.Yeo. 2021. The UK's hostile environment: Deputising immigration control. Critical Social Policy (online open access)
Griffiths, M. 2020. "My passport is just my way out of here." Mixed-immigration Status Families, Immigration Enforcement and the Citizenship Implications. Identities, v.28(1), pp.18-36.
Griffiths, M., 2017. Seeking asylum and the politics of family. Families, Relationships and Societies, v.6(1), pp.153-156.
Griffiths, M., 2017. Foreign, criminal: a doubly damned modern British folk-devil. Citizenship Studies, v.21(5), pp.527-546.
Griffiths, M., 2017. The changing politics of time in the UK's immigration system. Book chapter in Timespace and International Migration, edited by Mavroudi et al. Edward Elgar publishers.
Griffiths, M., 2015. "Here, Man Is Nothing!" Gender and Policy in an Asylum Context. Men and Masculinities, v.18(4), pp.468-488.
Blog posts
The freedom to love: Mixed-immigration status couples and the immigration system (Policy Bristol Hub 2021)
"My passport is just my way out of here": the Brits affected by deportation (Freemovement 2021)
Parenting through 'modern technology': learning from the pandemic (Migration Mobilities Bristol 2021)
'Fall in love at your own peril': Forcing British citizens to leave the UK (BritCits 2021)
Forced Worklessness and Fatherhood (COMPAS 2021)
From British Playgrounds to Immigration Removal Centres (COMPAS 2018)
New research shows the impact of deportation on mixed-immigration status families (Freemovement, 2018)
People like us just shouldn't fall in love': how British immigration rules are separating fathers from their families (The Conversation, 2018)
Love, Legality and Masculinity (Border Crims, 2016)
Invisible fathers of immigration detention in the UK (Open Democracy, 2016)
Gendering Migration (COMPAS, 2015)
Detention, Deportation & the Family (Border Criminologies, 2014)
The Course of True Love never did run smooth (COMPAS, 2014)
Authors

Dr Melanie Griffiths (currently at University of Birmingham, previously University of Bristol)
Dr Candice Morgan-Glendinning (previously University of Bristol)