Building the Bridge: Muslim community engagement in Bristol
‌
Therese O'Toole 's research has contributed to improving mechanisms for, and public understanding of, the inclusion of Muslim civil society organisations in UK governance.
Her ESRC/AHRC project, Muslim Participation in Contemporary Governance (2010-13, with Tariq Modood, Nasar Meer, Daniel DeHanas and Stephen Jones) explored mechanisms of state-Muslim engagement, based on 112 interviews with politicians, civil servants, faith leaders and Muslim civil society actors. The study found increasing state-Muslim engagement across policy domains from the mid-1990s and 2000s, and a growth, pluralisation and maturation of Muslim civil society organisations. It highlighted the significance of local contexts, and the activism of Muslim actors and local agencies, in creating variation and innovation in the implementation and impact of policies on cohesion, integration and counter-terrorism.
That work led to an ESRC/AHRC project focused on Muslims and governance in Bristol within the Connected Communities Productive Margins research programme (2013-18, with Tariq Modood and Aleksandra Lewicki). Using collaborative and participatory methods, the project studied Building the Bridge, a local Muslim forum established to implement Prevent in Bristol. The research found that Building the Bridge created a new political opportunity structure in the city for Muslim civic engagement that had not hitherto existed. Its findingsfed into Bristol City Council's decision to continue to support Building the Bridge following the withdrawal of central government funding.Through co-produced research working with a steering group of Muslim women from the city, the project went on to study barriers to Muslim women's civic engagement and the mechanisms that would enhance their inclusion in the governance of religious, community and statutory bodies. Together they produced a policy brief with recommendations for women's effective inclusion and a film exploring Muslim women's visions of more effective participatory spaces: What Do You See?, which premiered in October 2015 at the Watershed and was the focus of a 'Made in Bristol' TV programme. The research findingsinformed Bristol City Council's reorganisation of Building the Bridge, to set up a new gender-balanced co-chairing arrangement and a Women's Partnership Advisory Group (PAG). The City Council and the Women's PAG went on to organise a Bristol Big Sisters Conference in Autumn 2016, attended by 200 Muslim women, based on the project's Bristol Big Sisters Exhibition. Subsequently, the City Council took the project's Bristol Big Sister's exhibition on tour to over 100 venues including libraries, children centres, college campuses, health centres and community hubs across and beyond Bristol.
Cumulatively, Therese's work has raised awareness of the key challenges relating to the implementation of the UK government's counter-radicalisation policy, Prevent. In 2019, She was invited to give oral evidence to the House of Lords Select Committee on Citizenship and Civic Engagement. Her evidence was cited in four of its recommendations in its report, The Ties that Bind,that government should: 1) uncouple shared British values from counter-extremism policy; 2) clarify the essential purposes of Prevent; 3) ensure greater local involvement in the implementation of Prevent; and 4) review the definition of extremism within Prevent.
Therese's co-authored book with John Holmwood, Countering Extremism in British Schools? The Truth about the Birmingham Trojan Horse Affair(2017), scrutinised claims of an extremist plot to Islamicise state schools in Birmingham in 2014 (the 'Trojan Horse affair'), that led to the replacement of the management in several schools and attempts to disbar permanently several teachers. Their book exposed errors, gaps and cover-ups in the arguments and evidence against the schools, and in relation to their alleged failures to comply with requirements of Prevent, community cohesion, religious expression and teaching of fundamental British values. They concluded the allegations constituted a major miscarriage of justice. Writing in 2018 for Middle East Eye, former distinguished Daily Telegraph and Daily Mail journalist, Peter Oborne, stated "I cannot recommend strongly enough … the recently published book by sociologists John Holmwood and Therese O'Toole. It is an assiduous, impeccably researched account of the events that took place in Birmingham. It makes utterly devastating reading. And it is profoundly troubling in light of the official significance of the case". Their book informed LUNG Theatre's production of Trojan Horse, which won the Amnesty International Freedom of Expression Award when it premiered in 2018.
Since then, Therese has joined a new Muslim civic forum, the Bristol Muslim Strategic Leadership Group, which promotes engagement between Muslims and statutory organisations in the city across a range of policy areas – extending beyond Prevent and security concerns. She sits on its Research Task Group to identify ways in which research can support the work of the BMSLG.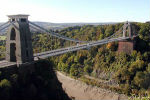 Policy briefs and Reports
Enhancing spaces for Muslim women's engagement
Lewicki, A. E., O'Toole, T., & Modood, T. (2014). Building the Bridge: Muslim community engagement in Bristol.
O'Toole, T., DeHanas, D. N., Modood, T., Meer, N., & Jones, S. H. (2013). Taking Part: Muslim Participation in Contemporary Governance.
Related projects
Public Faith and Finance: A Barrow Cadbury Trust/ESRC IAA-funded project examining faith groups' responses to the financial crisis and austerity politics (2015-16)
Everyday Integration: An ESRC-funded project exploring everyday practices of integration in Bristol (2019-21)