Postgraduate and Internship Opportunities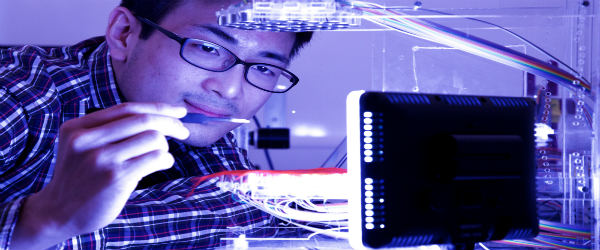 Start your engineering journey with us now
We are excited to announce that applications are now open for programmes in the EPSRC Centre for Doctoral Training in Future Innovation in Non-Destructive Evaluation (FIND-CDT). Building on the success of previous CDTs in this multi-disciplinary subject, there is a range of innovative, fully-funded* projects to choose from.
Each project is sponsored by an industrial company who you will collaborate with to use your research for real world application.
Close links to the UK Research Centre in NDE (RCNDE) enables access to a vibrant community of world leading experts and conferences throughout your 4 year degree. There are excellent career prospects on completion; 38 out of 40 doctoral graduates are now working in industry, nearly all related to NDE, and several already in senior roles.
*subject to eligibility criteria
Summer Internships for Undergraduates
The UNDT group offers summer internship projects to 2nd and 3rd year students. You will get a first hand insight of the research we do at the UNDT lab and how it benefits both academia and society. You will be able to work with PhD students and Research Assistants that will guide you through your project and learn state of the art techniques in ultrasonics and non-destructuve testing of materials. If you're interested, talk to any of the UNDT academic members for further information.
Check out some of our postgradute students experiences as part of the UNDT lab