Teaching English for Academic Purposes (TEAP)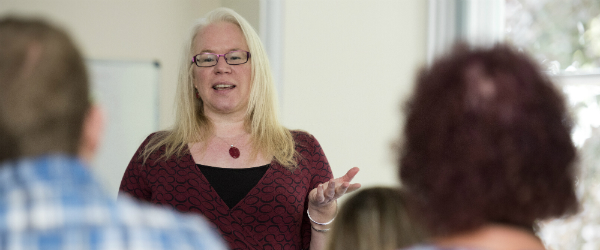 Each year, the Centre for Academic Language and Development runs several one-week intensive TEAP courses at Senior Fellow, Fellow, and Associate Fellow level.
Course options
Due the pressures of the current pandemic, we have had to cancel our 2021 TEAP courses. We have emailed all applicants about refunds. However, if you have not heard from us, please do contact teap-enquiries@bristol.ac.uk.
We are anticipating the 2022 courses will run in January, April and June. Details will be available soon.
Group size
For each course, the group size will be 16 people maximum. We will need a minimum of six people in order to run the course.
We welcome participants from a range of different backgrounds.
Structure and delivery
Our 2022 courses will be online, on campus, or a mixture of both, depending on goverment guidelines. We will confirm this nearer to the time.
The courses will consist of both guided independent study and timetabled online sessions.
The course structure allows for flexibility around work and family commitments. However, participants will need to commit to 40 hours of work, much of it collaborative. This will include attending 15 hours of timetabled online sessions.
There will be no teaching practice. Teaching observation will be done using a video clip.
Assessment
These courses will not be assessed. Participants will receive a certificate of completion.
How to apply
Application details will be confirmed at a later date.
Accommodation
For off-campus options, accommodation will not be available through the University.
Cost
TEAP courses for 2022 will cost £400 each. We won't ask you to print or buy books.