Strategy implementation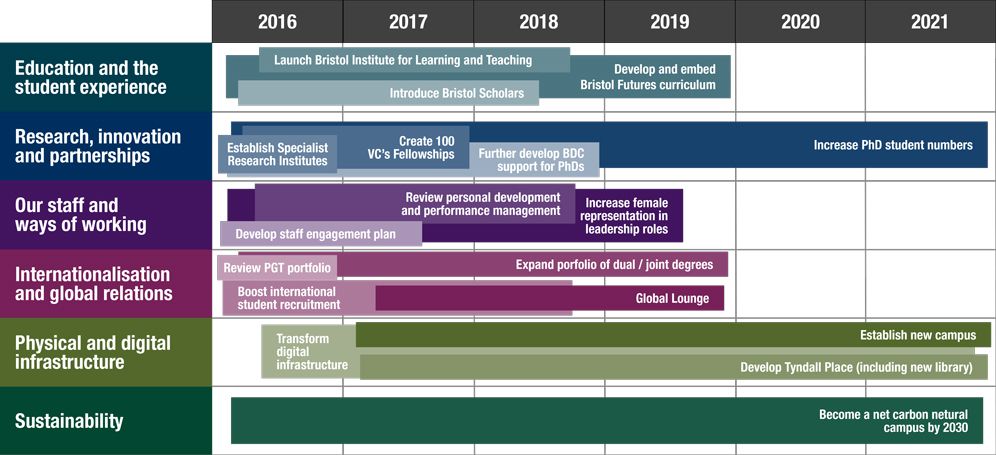 Our Strategy was launched in 2016 and provides a roadmap that sets out our goals in six key areas. Here you will find a timeline for implementation (PDF, 16kB) and updates on our progress as we put our strategy into effect over the next seven years.
Latest update: May 2017
Supercomputer speeds up research
This month saw the launch of Blue Crystal 4 (BC4), the University's new multi-million pound supercomputer. One of the fastest and most advanced systems in the UK, BC4 is capable of up to 600 trillion calculations per second and will allow researchers to process vast amounts of complex data at record speeds. Over 1,000 researchers and PhD students in areas such as paleobiology, biochemistry, physics, molecular modelling, life sciences, and aerospace engineering will benefit from the new system.