Strategy implementation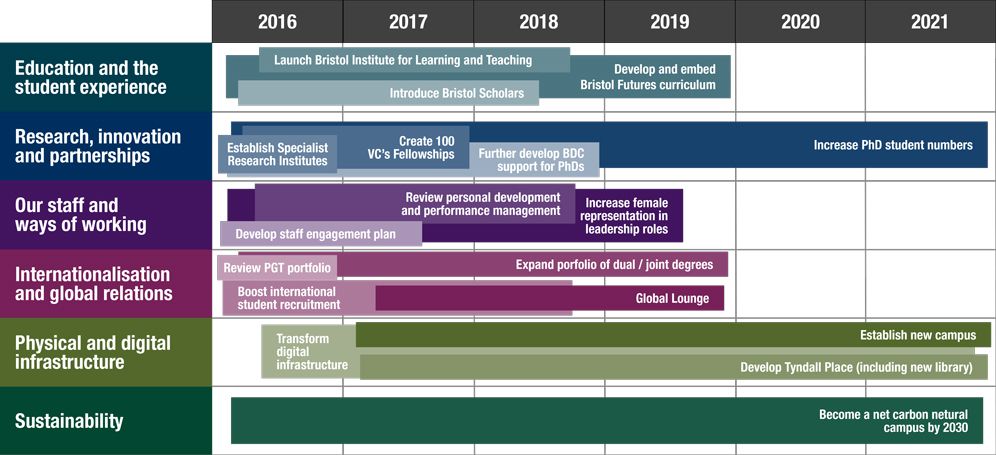 Our Strategy was launched in 2016 and provides a roadmap that sets out our goals in six key areas. Here you will find a timeline for implementation (PDF, 16kB) and updates on our progress as we put our strategy into effect over the next seven years.
Latest update: March 2017
Launch of Specialist Research Institutes
This month saw the launch of seven new Specialist Research Institutes (SRIs) that reflect our strength in key specialisms where we're already internationally renowned and looking to grow. The new SRIs complement our existing research institutes and add to our culture of innovation, strong community and outstanding facilities. They will help us advance our position as one of the world's leading research-intensive universities, and the top destination for students and staff internationally.