Strategy implementation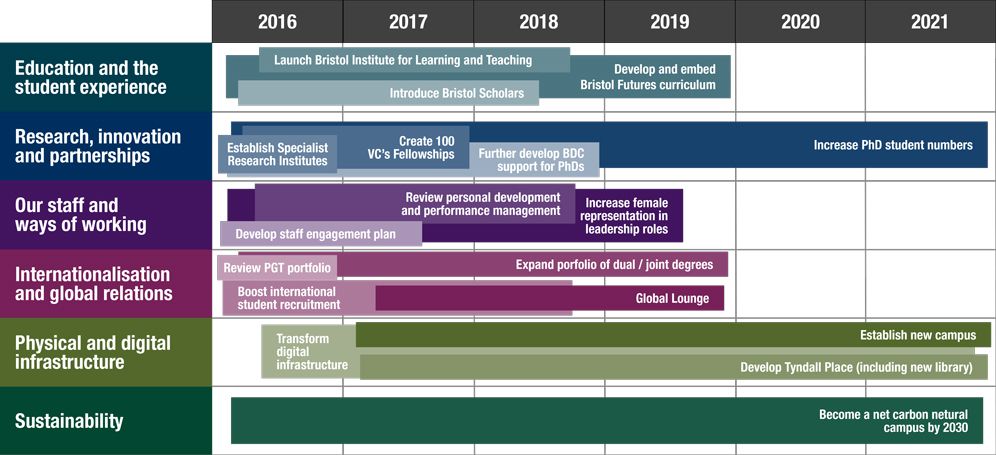 Our Strategy was launched in 2016 and provides a roadmap that sets out our goals in six key areas. Here you will find a timeline for implementation (PDF, 16kB) and updates on our progress as we put our strategy into effect over the next seven years.
Latest update: July 2017
Landmark £10 million gift for the University of Bristol's new campus
This month we received our largest ever philanthropic gift to support the creation of the University's new Temple Quarter Enterprise Campus in the heart of the city. The £10 million gift was made by Bristol alumnus Hugh Sloane and the Sloane Robinson Foundation, which he founded with his business partner George Robinson.
Teaching and research on the seven-acre site, which adjoins Brunel's iconic Temple Meads train station, will focus on digital technologies, their application by citizens, organisations and industry, and the innovation they drive. Find out more.