Climate Action Bristol
‌

Climate Action Bristol is a project

placing

University of Bristol

student volunteers with

local

organisations

to develop and implement

Climate

Action Plans.

‌
Bristol and the Climate Emergency
In November 2018, Bristol City Council became the first UK council to declare a climate emergency, committing to carbon neutrality by 2030; an ambitious but necessary target.
Climate Action Bristol is a response to the Climate Emergency, providing an opportunity for students and local organisations to work together on tangible actions.
How does the project work?
Training and support are provided to University of Bristol student volunteers before they are matched with local organisations keen to take Climate Action. Students help to develop and implement a Climate Action Plan for the organisation using a bespoke online tool.
Developed with NETpositive Futures, this provides focus and guidance across four key areas: Energy & Efficiency, Travel & Transport, Sustainable Sourcing, People and Engagement.
The project is currently being piloted in 4 organisations across the Bristol area.
Benefits for our students
P

ractical experience

that supports personal and professional development
Opportunity to explore what responding to a Climate Emergency means in practice

Development of communication skills and chance to work as part of a team
Benefits for local organisations
Demonstrate a commitment to Climate Emergency Activity in support of city ambitions

Creation of a tailored Climate Action Plan to identify their impacts and contribution
Access student volunteers to help deliver short projects or research that helps them start taking action or demonstrate progress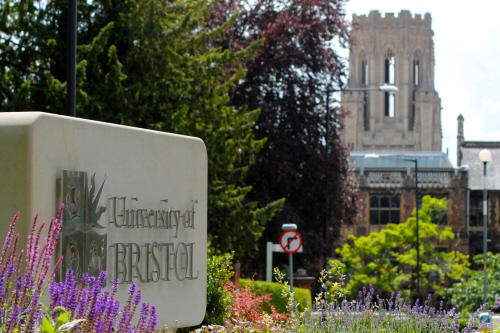 In April 2019, Bristol become the first UK University to declare a Climate Emergency.
Read more: What is a Climate Emergency Declaration? (PDF, 1,118kB)