View all news
Protecting wireless networks from cyber-attacks receives £6.1 million funding boost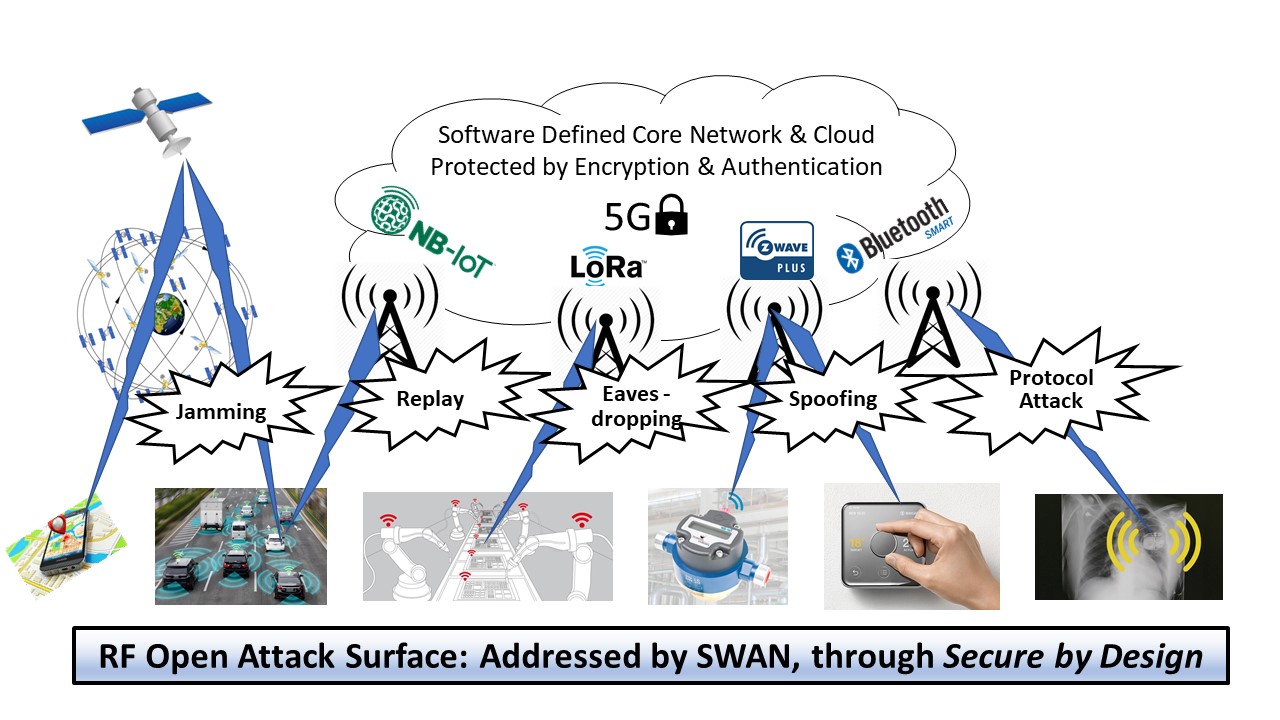 17 October 2019
Cyber security and wireless experts from academia and industry will join forces to tackle the growing threat posed to wireless networks by cyber-attacks, thanks to a £6.1 million funding boost from UK Research and Innovation (UKRI) and industry.
Jointly funded by the Engineering and Physical Sciences Research Council (EPSRC) - part of UKRI, Toshiba Research Europe Ltd alongside other industry partners & GCHQ, with the University of Bristol through 2019 Prosperity Partnership awards, will focus on the creation of Secure Wireless Agile Networks (SWAN) that are resilient to both cyber-attacks and accidental or induced failures.
Wireless access is essential to the networks that underpin modern life, but many networks which rely on radio frequency (RF) interfaces are especially vulnerable to cyber-attacks or other failures.
In a five-year joint research programme, the partnership will identify vulnerabilities in the RF interfaces so techniques can be developed to detect and mitigate against the effects of cyber-attacks.
To read the full press release please see here.
Further information
The Smart Internet Lab at the University of Bristol and our 5GUK Test Network
The Smart Internet Lab at the University of Bristol is a hub for internet research which addresses grant societal and industrial challenges. We perform cutting edge research on optical and wireless communications and offer a unique holistic approach to hardware and software co-design, solving critical problems in the global internet evolution. We are world leaders in 5G convergence research and have deployed 5G capability in Bristol city centre focusing on the convergence of fibre infrastructure and 5G wireless access. The University of Bristol's 5GUK Test Network is the UK's first urban 5G End-to-End Testbed.
About Bristol's Communication Systems & Networks (CSN) Group:
The CSN Group was formed in 1985 to address the research demands of the fixed and wireless communications sectors. It combines fundamental academic research with a strong level of industrial application. The Group has well-equipped laboratories with state-of-the-art test and measurement equipment and first-class computational facilities. The Group has joined forces with the University's High Performance Networks (HPN) Group and the Photonics Research Group to form the Smart Internet Lab.