Postgraduate and Internship opportunities
Whether you are an undergraduate student at Bristol or looking for a postgradute programme we have a variety of interesting opportunities in our group.
Check out some of our postgradute students experiences as part of the UNDT lab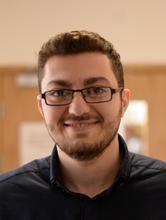 Summer Internships
The UNDT group offers summer internship projects to 2nd and 3rd year students. You will get a first hand insight of the research we do at the UNDT lab and how it benefits both academia and society. You will be able to work with PhD students and Research Assistants that will guide you through your project and learn state of the art techniques in ultrasonics and non-destructuve testing of materials.
Postgraduate Projects
We have a variety of PhD funding opportunities available, from EngD positions through the Centre for Doctoral Traing in Quantitative NDE where you will benefit from direct exposure to industry partners suas BAE Systems, DSTL and Rolls-Royce, to CASE Studentships and EPSRC funded scholarships were you will be able to explore your desired area of research within the group.