Examinations Office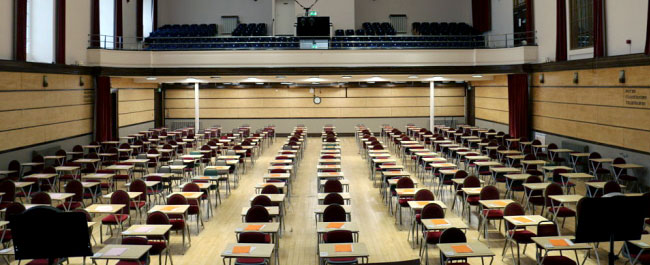 Organises main University examination sessions
Manages the examination of research degrees
Processes the award of degrees, certificates and diplomas
Handles requests for verification of awards
Find us
The Examinations Office is on the second floor of Senate House.
We are normally open 9 am to 4.45 pm Monday to Friday, excluding Bank Holidays and University closure dates.
UCAS Institution Code: B78
Details of the help available in the following formats are available on the Study Skills Website.
Online Resources
Drop-in individual tutorials
Workshops on Exams and Revision techniques.
More information on the Study Skills website.