Venue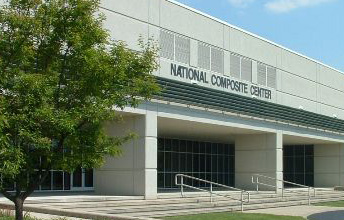 The technical and poster sessions of the conference will be held at the
National Composite Center
in Kettering, Ohio (a suburb of Dayton). NCC is an industry leader in promoting, developing and applying advanced composite technology to the aerospace, defense, ground transportation, commercial and infrastructure markets.
NCC's expertise in Design Optimization, signature Rapid Fiber Preforming, Long Fiber Reinforced Thermoplastics, automated Precision Filament Winding and Closed Molding are used to manufacture a broad range of products. NCC helps customers bring products to market quicker with its ability to develop and commercialize cost competitive composite materials and manufacturing processes. Housing a supportive incubation environment, companies also use its pilot production plant to develop large-scale manufacturing methods and establish industry standards.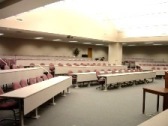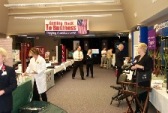 The First Financial Knowledge Center at NCC is specifically designed for classes, symposia, meetings, and conferences. It has a large, comfortable 255-seat auditorium, two large classrooms holding 30-60, and four conference or break out rooms for 8-15, conference breakfast/lunch/dinner, trade show, display, business reception, or social gathering. Free wireless internet and full audio/visual services are available. The First Financial Knowledge Center is conveniently located 5 minutes from the University of Dayton and 15 minutes from downtown Dayton, Wright-Patterson Air Force Base, Wright State University, and Sinclair Community College. It is less than 30 minutes drive from the Dayton International Airport.