Bristol University's Hill-Walking & Hiking Club
Welcome back for the 2015/16 year! We aim to run a walk every weekend and a social every week during term time right up until the summer exams.
The University of Bristol Explorers Club is one of the most active and undoubtedly the most friendly outdoor society in the Union (well we would say that wouldn't we, but it's true). A walking club with attitude, we cater for everyone who wants to give Bristol a break, whether you're a hard-core mountain trekker or prefer to 'stroll-then-find-a-pub'. Known for our friendly, slightly eccentric approach, we organise a day walk or weekend away every week during term-time, with walks on most Wednesday afternoons earlier in the year, and even the occasional night-time ramble. As well as hiking, our term programme also features a packed social calendar.
You need to be a club member to come on walks - join us online at our student union page, it costs £10 for the whole academic year. When you join, we'll add you to our mailing list and tell you what's on each week, usually the e-mail goes out Monday evening and walks can fill up very quickly!
We've been everywhere from Scotland to Cornwall, the mountains of Wales to the rolling hills of the Cotswolds - and most places in between! Take a look at our photo gallery for pictures from some of our walks in the Brecon Beacons, the Lake District, Snowdonia, Exmoor, Gower, the Quantocks, Wye Valley ... the list goes on.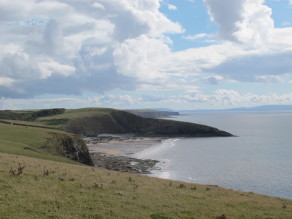 We also run an extended summer trip every year. recent summer trips were the Dolomites in Italy, the High Tatras in Slovakia (including the chance to explore the beautiful city of Prague), the Pyrenees, and the Julian Alps in Slovenia, these trips are great fun and give explorers a chance to go further afield.
Come along and join in the fun! Our activities include opportunities for training, leading walks and driving minibuses, as well as the chance to escape from Bristol, meet new friends and enjoy a great weekend away from the pressures of work.