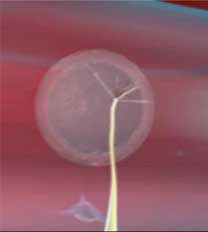 Our Research
These pages give an overview of our research. There is a summary of the past work of the principal investigators and a more detailed description of different projects, written by the people who are doing them.
If you want a more accessible description of what we do, you should try
'How we work' or 'Questions & Answers' .
Vision Research meeting summaries are available here. From 2011 these meetings will rotate between Cardiff, Oxford, Southampton and Bristol.