ref:2004/1 (1)
Juvenile delinquency and art in Amerika
Mike O'Mahony
Department of the History of Art, University of Bristol
43 Woodland Road, Bristol BS8 1UU, England
Mike.OMahony@bristol.ac.uk
Keywords: Cold War culture; USIA (United States Information Agency); dissidence; stiliagi; Abstract Expressionism.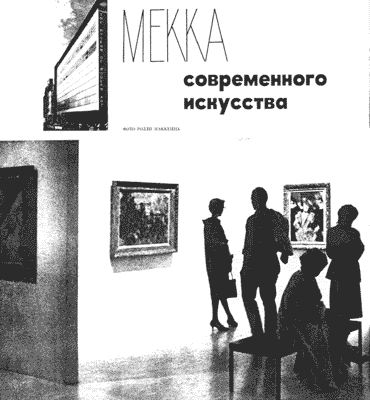 Abstract
The period between 1956 and 1962 was undoubtedly one of the most intense of the early Cold War era. It was also during this time that both the United States and the Soviet Union most explicitly deployed and exploited cultural activity as a key component in the Cold War battle for hearts and minds. It has often been assumed that, with the exception of isolated events such as the staging of the American National Exhibition in Moscow in 1959, the United States had little opportunity to promote its cultural policies directly and legitimately within the Soviet Union itself. However, little attention has so far been paid to the Russian language journal Amerika, produced in the United States under the auspices of the USIA and distributed in Moscow to a Soviet readership. This article examines the ways in which coverage of the visual arts in Amerika contributed to the promotion of American cultural values within the Soviet Union. It identifies several key factors relating to this coverage including: the plurality of artistic styles promoted; the specific emphasis upon artist immigrants to the United States; the promotion of experimentalism and rebellion as core values for all artists; and the strategy aimed at encouraging Soviet youth to adopt Western cultural practices at precisely the time when faith in the older generation was potentially and politically at its most vulnerable in the Soviet Union.



ref: 2004/1 (2)
Putting the magic back into design: from object fetishism to product semantics and beyond
Rafael Cardoso
Pontifícia Universidade Católica, Rio de Janeiro, Brazil
rafaelcd@dsg.puc-rio.br
Keywords: Object fetishism; product semantics; product life cycle; design theory; material culture.
Abstract
The present article examines some aspects of the relationship between form and meaning in artefacts. Exactly how do objects of art and design express ideas through their appearance, shape and use? The category of object fetishism is defined and analysed as a key to understanding such processes of signification. This category is subsequently applied to existing debates on product semantics, suggesting that many usual assumptions about form and meaning need to be re-examined in light of new conceptions of product life cycle and post-use.


ref: 2004/1 (5)
Peeling off the skin: Antony Gormley's Inside Australia
Simon Pierse
University of Aberystwyth, Wales
srp@aber.ac.uk
Keywords: Antony Gormley; Australia; Perth Festival; Contemporary British sculpture; Insiders; site-specific art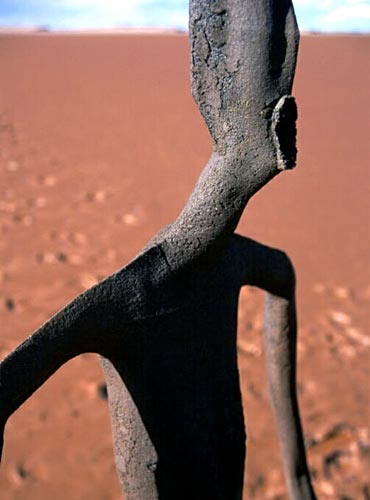 Abstract
In 2003 the Perth International Arts Festival celebrated its 50th anniversary with a commission given to renowned British artist Antony Gormley (1950 -). Gormley's Inside Australia is an installation of 51 stainless steel figures situated on Lake Ballard, a dry salt lake in a remote region of Western Australia. His initial attraction to the project was the geology and geography of Australia's interior but when he discovered the small community of Menzies, Gormley's ideas evolved towards an exploration of two separate concepts of interior space: one within us, the other embodied in the land. Using computer technology, Gormley made digital scans of most of the inhabitants of Menzies, reduced their lateral dimensions by two thirds and made statues based on these measurements in cast stainless steel. In the 'chemical' landscape of Lake Ballard, the Insiders resonate with the landscape and suggest a number of associations with indigenous art, community and culture. They promote a spiritual interaction with the landscape of interior Australia and in Gormley's words are 'an excuse for coming here and thinking about this place and the people who dwell in it'. A year later, Inside Australia remains in situ and there are plans to make it permanent. It promises to be another destination in the outback offering the tourist a spiritual pilgrimage into Australia's interior.