Important Update
Companion Animal Service
The PM Service is now open for diagnostic PMs for companion animals.
Further details on the service provided and how-to access are available here‌
Farm Animal Service
The Farm Animal Pathology Service (FAPS) is open for farm animal post-mortem submissions, subject to case triage with the duty vet.
Telephone messages can be left and will be picked up remotely; you can also email the PM service at-
pmservices@bristol.ac.uk.
Please contact the post-mortem service to discuss the suitability of a submission before arrangements are made for the carcase to be submitted.
This enables the staff to plan the meeting with the person delivering the animal for post-mortem examination.
Please be sure to send a completed submission form from this website.
Postmortem Services (PM) Services
Welcome to our Postmortem Service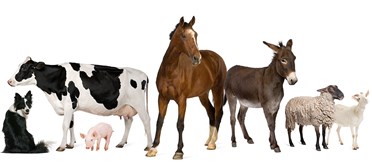 Our services
Investigation of carcases
Disposal of carcases
Incineration and return of ashes (small animals)
Pathological reporting
Our team
Pathologists
Technicians
Francesca Booth - Specialist Technician
Robert Brafield - Senior Veterinary Post Mortem Room Technician
Donna Harraway - Veterinary Post Mortem Room Technician
Kimberley Kroll - Teaching Technician
Steph MacDonald - Specialist Technician
Justin McKinstry - Technical Lead
Administration
Wendy Colton - Receptionist and Administration Assistant
Jade Hoddinott - Apprentice
Michelle Taylor - Executive Administration Manager
Our opening hours
Monday – Friday 09:00 – 17:00
Closed 13:00 – 14:00
Contact us
University of Bristol
Bristol Veterinary School
Brinsea Building
Langford Campus
BS40 5DU
Telephone: +44 117 428 4767
Email: pmservices@bristol.ac.uk
Langford campus map (PDF, 1,443kB)