View all news
QECDT student wins renowned Erwin Schrödinger Prize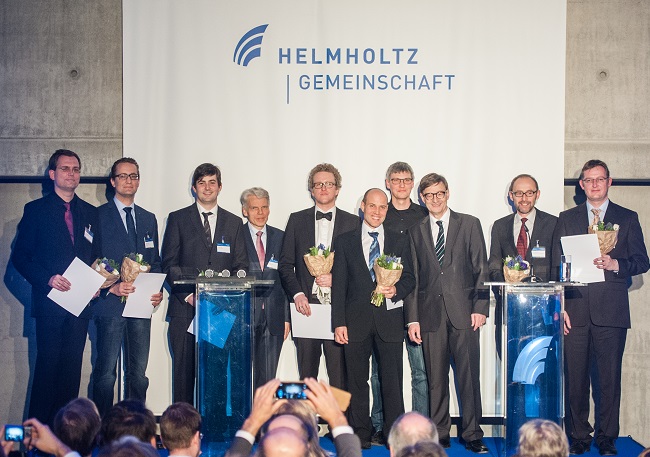 29 January 2016
Stefan Frick, second year Quantum Engineering Centre for Doctoral Training (QECDT) student has been announced as co-winner of the esteemed Erwin Schrödinger Prize for his contribution to a project entitled "Quantum Communication in flight."
The team of scientists and engineers from Ludwig-Maximilian University (LMU) in Munich were successful in their attempts to exchange a quantum key between a research aircraft and a ground station – this is a significant step towards development of tap-proof data communication. The team use the quirks of quantum physics to ensure the aircraft and ground station know if a third party is eavesdropping on their transmission allowing them to end the transmission when a breach has occurred.
Stefan who worked with the team prior to coming to Bristol to undertake his PhD, travelled to Berlin this week in order to attend the award ceremony. Stefan who is now in year two of his PhD is currently working with the Communications Team out of Bristol which is part of the EPSRC Quantum Communication Hub.
This article provides more information about the winning project and how they successfully carried out their experiment.