View all news
BCFN Student Noha Abu el Magd Awarded Funding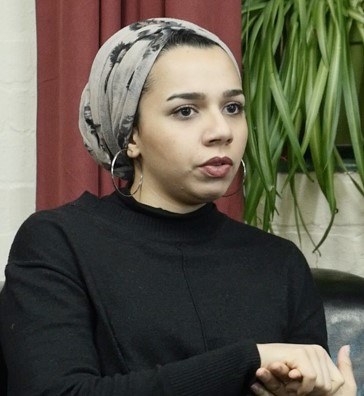 5 April 2019
BCFN PhD student Noha Abu el Magd has been awarded funding from Innovate UK to develop the business plan for a start-up company that is developing from an agricultural technology identified by another BCFN student (Tom Swift). Tom was awarded an EPSRC Doctoral Prize in 2018 to explore the fundamental science behind his discovery; Noha has joined the team, led by Dr David Benito- Alifonso, who are developing the technology towards commercial launch.
Noha was awarded her funding at the culmination of the exploration phase of the ICURe programme: she has been travelling since January, covering ten major trade shows in nine countries, and meeting over a hundred industry representatives to establish and develop a business model. The purpose was to understand how the technology (christened Beanstalk Agritech) would fit into the marketplace, where and to whom it would provide the most value, and what technologies already existed that might offer competition. She pitched her findings and business roadmap to a panel of VCs and investors from around the country at a Dragons' Den-style event in Manchester on 27th March, to a hugely positive response.
The additional funding will support Noha's salary for a further three months, during which we intend to develop the Beanstalk business plan for launch in summer 2019. Further ICURe funding calls will be open throughout 2019: if you have a technology that you'd be interested in exploring for commercial development, please contact Dr Duncan Casey of the BCFN for more information.