View all news
BCFN students travel to Cork for joint symposium at Tyndall Institute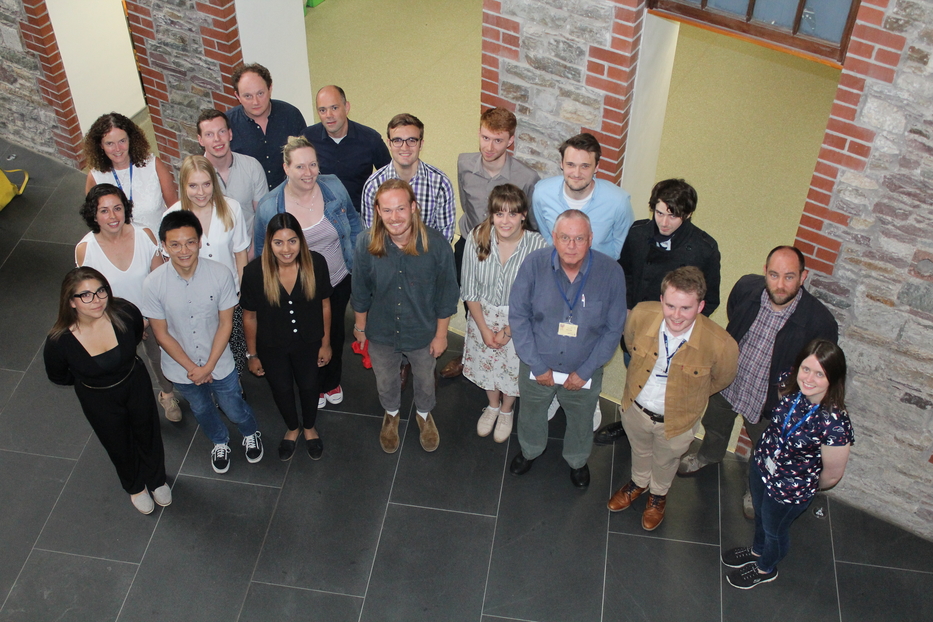 3 August 2018
Last week, 11 first year PhD students from the BCFN presented their research in a symposium hosted by the Tyndall National Institute in Cork, Ireland.
The stduents, along with BCFN Director Dr Annela Seddon, MSc Director & BCFN Teaching Fellow Dr Ian Lindsay and member of the BCFN management team Dr Tom Oliver, attended the IEEE Nano 2018 conference held at University College Cork, before taking part in the one day symposium, which saw students from both the BCFN and Tyndall deliver presentations on their work.
Our thanks go out to Prof Martyn Pemble (Tyndal National Institute and UCC) and Julie Donnelly (Ascent), along with their teams, who helped to organise and facilitate the visit, and to the students who took part. We look forward to future collaborations.