View all news
The BCFN at Blue Dot Festival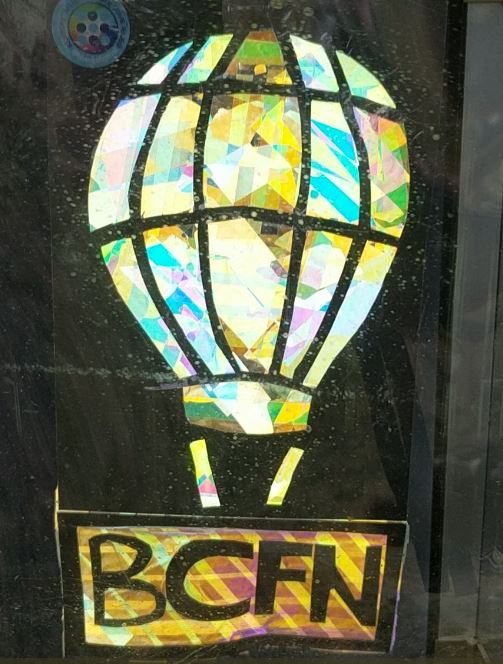 7 August 2018
Students from the BCFN wowed spectators at the Blue Dot Festival with their polarized stained glass windows!
Blue Dot festival, set at Jodrell Bank observatory, is a music festival with a difference… The whole festival has a focus on space, with appropriately named zones like launch pad, nebula and mission control. Over the course of the day, you can head to the Star Fields and get involved with some hands-on science.
The BCFN was there, splitting light by making stained glass windows out of cellotape. They aren't anything special to look at during construction BUT when you put them into a polarized light box, the changes in the light properties as it passes through the layers of cellotape and results in you seeing a variety of different colours, similar to looking at a stained glass window.
It was a fantastic experience to see and talk to so many people enthralled by science. The different talks and entertainment around the place also sparked some intense science discussions. The entire festival is all within fantastic view of the Lovell telescope, the 3rd largest steerable dish telescope in the world! Quite an epic backdrop to what is a wonderful festival. Come and see us there next year!