Apply to universities in the EU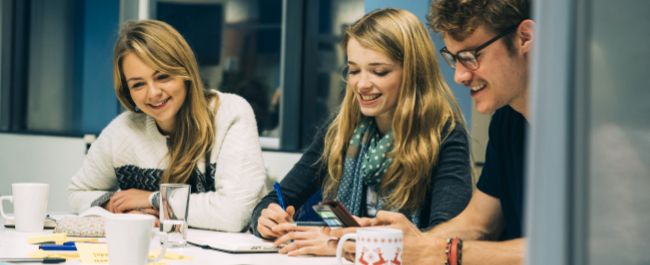 If you plan to study at a partner university in the EU, find out how your destination is decided.
There are two stages to the application process for EU universities.
1. Apply at the University of Bristol
In the autumn term of the year before you want to study abroad:
Attend the Global Opportunities Fair on 17 October to find out about exchange spaces at partner universities.
Speak to your Study Abroad Academic Director (SAAD) about your preferred partner institution(s). If you meet their requirements they will then allocate you a space.
Register with the Global Opportunities team from November 1 - 22.
After you have completed your registration you will get an email confirming that your study abroad destination has been approved by Global Opportunities
Spaces at some English teaching European Universities are only available via the non EU competitive application procedure.
If you are unsure whether this applies to universities you are interested in check with Global Opportunities or your SAAD.
Complete your application
Once your Study Abroad Academic Director has confirmed where you will study you need to complete the Global Opportunities application to register your year abroad. The application form is available November 1 - 22 via the Global Opportunities Portal.
2. Apply directly to your host university
All students need to apply to their host university; Global Opportunities will contact you with details of how to do this.
It is your responsibility to ensure that your application plus any supporting documents are submitted in full and on time.
Each university has different application forms, procedures and deadlines. Your application may also need signatures from members of staff.
Modern Languages students
Complete a School of Modern Languages Study Abroad Form and return it to the relevant Language Director from your department by the end of the autumn term.
Your Language Director will then confirm your university placement.
From December 2017 you will be able to register your placement with Global Opportunities via our online registration form.
Apply directly to your host institution for admission as above.
Liberal Arts students
Liberal Arts students who wish to study in the EU must complete a secondary application to the European Liberal Arts Network (ELAN).
The Liberal Arts Study Abroad Academic Director can provide further information on this process.
Find out key dates, including information sessions and application deadlines.
Contact us
If you need more information about studying or working abroad
Email: go-abroad@bristol.ac.uk
Phone: +44 (0) 117 39 40205
In Person: 3rd Floor, 31 Great George Street, University of Bristol, BS1 5QD
If an international placement during term is not right for you, there are still plenty of overseas options.