Accelerated Business Collaborations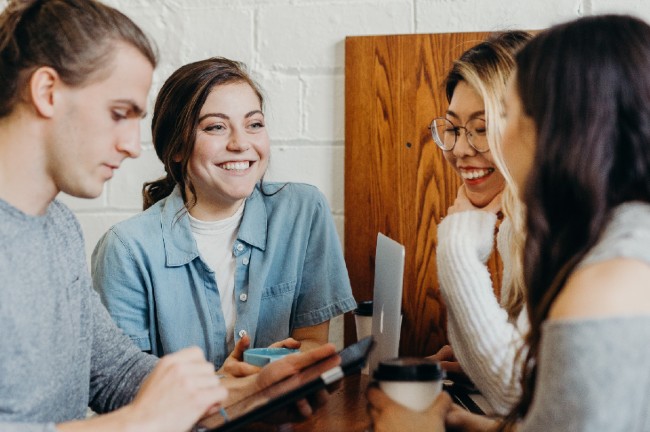 The Universities of Bath, Exeter and Bristol launch 6 new accelerating business collaborations, funded with £80k from the Economic and Social Research Council
The Universities of Bath, Exeter and Bristol launch six new accelerating business collaboration projects today, supported by over £80,000 of funding from the Economic and Social Research Council Impact Accelerator Account.
The projects engage ten UK-based companies; including providers of educational materials, a construction company, transport solutions, an internet of things provider for social landlords, community energy enterprises, individual consultants and veterinary practices.
Over 20 early career researchers and PhD students from a breadth of social science disciplines, including management, education, policy studies, geography and law are driving the six projects.
Dr Molly Conisbee, collaboration facilitator from the South West Doctoral Training Partnership says 'These projects give PhD students a fantastic opportunity to work in collaboration with companies, enhancing their skills and providing useful experience in using their research in a non-academic setting, for mutual benefit.'
Dr Andrew Wray, Head of Knowledge Exchange, University of Bristol says ''I'm delighted to see the launch of these projects which enable early career academics and PhD students to work directly with companies... and illustrate the many ways in which businesses and social scientists can collaborate''.
The projects are the most recent examples of collaborations to make University research, knowledge and expertise accessible to companies to improve business practice.
The projects are:
Project title

Led by

Better pricing for UK train operators and rail travellers (PDF, 106kB)

Dr Katharina Burger, University of Bristol, with Esoterix Systems

The Modern Slavery Act and construction supply chains (PDF, 133kB)

‌

Chris Pesterfield, PhD Student, University of Bristol, with construction company nmcn

A leadership programme for supporting young refugees (PDF, 129kB)

Dr Robert Sharples, University of Bristol with Better Bilingual, EAL Academy and Hounslow Language Service

An ethical framework for an Internet of Things company (PDF, 100kB)

Sam Collier, PhD Student, University of Bristol with Homelync Ltd.

Dr Colin Nolden, University of Bristol with Energise Sussex Coast Ltd, South East London Community Energy Ltd and Community Energy South

Better safeguarding for animal owners with new information for vet practices on the links between domestic violence and abuse and animal abuse

Mary Wakeham, PhD Student, University of Bristol with the Lodestone Lounge