Equality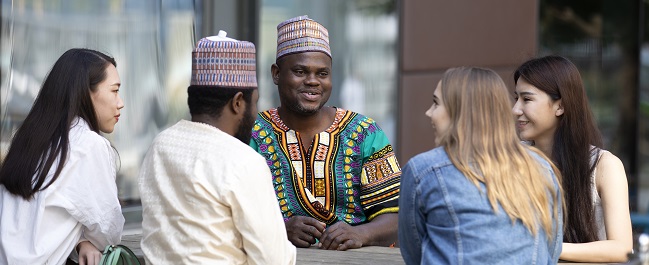 We are committed to creating a diverse and inclusive environment for our students and staff. We bring students together to celebrate diversity through social events, speaker engagements and peer mentoring. We aim to act as an interface between students and staff on issues of equality, diversity and inclusion. We also aim to provide information on staff diversity and to support and enhance an inclusive working environment. You can read about our work and current initiatives below. Above all we aim to be approachable and we very much welcome ideas and feedback - please contact us!
Student Equality Committee

The Student Equality Committee consists of student volunteers who provide feedback to staff on equality issues from a student perspective.

International Women's Day

In 2018 we created a special issue of our monthly newsletter celebrating women across Accounting and Finance, Economics, and Management.

Diversifying the Curriculum

The Student Equality Committee advised staff that they would like to see changes to the focus of the curriculum to make it more diverse and inclusive.

Mentoring Scheme

We run a mentoring scheme for undergraduates from overseas and from ethnic minority backgrounds.
Events
Global Food Festival
An annual event, held for the first time in November 2018, the Global Food Festival is free for students and staff from our School.
Inspirational Speaker Series
An annual event, held for the first time in March 2019. Darshan Sanghrajka, founder of a very successful tech-social enterprise, was our first speaker.