MSc Educational Leadership (Teach First)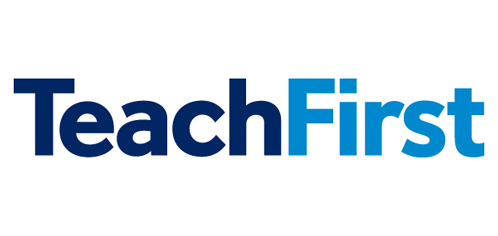 The MSc Educational Leadership (Teach First) is the natural progression from the School of Education's successful TeachFirst PGCE programme. It will enable participants, currently working in local schools in challenging circumstances, to be supported by University staff to extend and deepen their learning beyond the classroom.
Why study educational leadership at Bristol?
Students will engage in current educational research, much of which is being conducted by world renowned scholars at the School of Education, and use it to interrogate and develop their own practice. In doing so, these participants will develop the knowledge, skills and understanding to equip themselves to be future educational leaders who have the capacity to undertake their own research. Students transfer 60 credits with them from the Teach First PGCE course and go on to complete two further 30 credit point units plus a dissertation which comprise the MSc programme.
The course will enable participants to:
systematically reflect on their own practice and development as an aspiring future leader in the field of education;
enhance their capacity for informed professional judgement by advancing their critical and creative abilities and their ability to communicate persuasively;
broaden their knowledge and understanding of changing educational landscapes in the context of socioeconomic and technological change, particularly the implications; for addressing social disadvantage and enhancing the experience, learning and attainment of young people in schools;
research and evaluate contemporary leadership challenges using theory and literature from education and other research disciplines; and develop their interest in and knowledge and understanding of conducting teacher-led educational research.
The programme is underpinned by a commitment to social justice and aims to support participants as leaders in the development of educational initiatives (research and practice) to redress the consequences of disadvantage for young people. We aim to support the development of an effective professional learning community amongst participants who, as alumni of the University and as TF ambassadors, are encouraged to provide informal support for future participants on the programme.

To be eligible to apply for the MSc Educational Leadership (Teach First) programme applicants must:
Be registered as a participant on the Teach First Leadership Development Programme (LDP) during Year 1 of the Masters programme. Active participation in the LDP programme requires students to be in a Teach First school.
For year 2 and 3 of study there is no formal requirement to be working in a Teach First School, or in fact any School. Successful completion of the LDP programme is required alongside the commitment to complete the programme within 3 years of enrolling.
This programme is offered on a part time basis.
Request more information
Ask us a question, sign up for our updates or request a prospectus.
Contact us
Student Services Office
Phone: +44 (0)117 331 4234
Email: ed-masters-admiss@bristol.ac.uk
School of Education
University of Bristol
35 Berkeley Square
Bristol, BS8 1JA